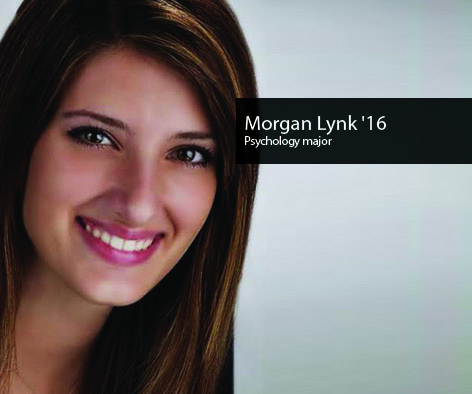 Morgan Lynk
Morgan Lynk is a senior psychology major from Hudson, NY. As a commuter student, she is very involved with volunteer work in her hometown, including helping out at a local animal shelter and a nursing home. For her final semester at Marist, she is studying abroad in Florence, Italy.
Why did you decide to spend your final semester studying abroad?
I had always wanted to study abroad but didn't think it would be realistic with my schedule. It just happened to work out this semester!
What is the biggest lesson you're taking away from Marist?
The biggest lesson I've learned from Marist has been the importance of responsibility. It's something that has been essential in college and will continue to be throughout life afterward.
What is one piece of advice you would give to an incoming freshman?
The advice that I would give to a freshman is to get to know your professors. With their knowledge and experience, they can be great mentors. It might also lead to a letter of recommendation or open up internship opportunities down the road.
Written by Adriana Belmonte '17
---
Profile Tags:
Profile Type: Alumni
Major: Psychology
Academic School: Social and Behavioral Sciences
Campus: New York