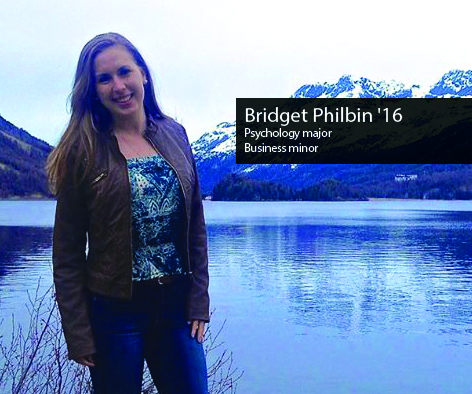 Bridget Philbin
Bridget Philbin is a senior from Boxford, Massachusetts, majoring in psychology and minoring in business. She has been involved with the Campus Ministry weekly community service program and has done fieldwork for her major in early intervention preschools, both in the classroom and as a shadow for a pediatric occupational therapist.
Why did you choose to study abroad?
During my first visit to Marist, I spoke with a girl in admissions who had studied abroad in Florence. She raved about the experience and told me how easy it would be for me to study abroad. I had never really considered it, but after that conversation, I got excited about potentially studying abroad.
How has Marist made an impact on your life?
Marist has changed my life most because of the people I have met over the years. I have made the best friends of my life, people I feel truly understand me and will be there for me. I've had the time of my life while studying hard to achieve the goals I have set for myself.
What's one piece of advice that you would give to an incoming freshman?
I would tell an incoming freshman the same thing I tell every underclassman I meet: study abroad. I remember hearing time and time again this same piece of advice, but it makes perfect sense to me now. Living in another country and traveling nearly every weekend allowed me to become more cultured, carefree, confident, and capable. It was a priceless experience that everyone should take advantage of if presented with the opportunity.
Written by Adriana Belmonte '17
---
Profile Tags:
Profile Type: Alumni
Major: Psychology
Academic School: Management
Campus: New York