Erin L. McLaughlin
Assistant Medical Director
Bio
Dr. McLaughlin is board certified in occupational medicine by the American Board of Preventive Medicine. Her clinical areas of interest include medical center occupational health, building-related illness, medical surveillance, and educating employees and employers on safe and healthy work practices. She received her MD from New York Medical College in 2012 and went on to complete an internship in internal medicine at Yale-New Haven Greenwich Hospital and a residency in occupational and environmental medicine at the University of California, San Francisco. Dr. McLaughlin also holds a master of public health in environmental health sciences from the University of California, Berkeley. After spending several years in California, Dr. McLaughlin is happy to be back in her hometown of Poughkeepsie, New York. Dr. McLaughlin is passionate about education in all aspects of her work and feels privileged to have the opportunity to teach in the Physician Assistant Studies program.
---
Education
MPH, Environmental Health Sciences, University of California, Berkeley, 2016
MD, Doctor of Medicine, New York Medical College, 2012
BS, Biology, Syracuse University, 2006
---
Residency Training
Occupational and Environmental Medicine Resident, University of California, San Francisco, 2015-2017
Radiology Resident, Northwell Health, 2013- 2015
Internal Medicine Internship, Yale-New Haven Health, Greenwich Hospital, 2012-2013
---
Selected Poster Presentations
Tamuz, M., Rotjan, A., Kafer, I., McLaughlin, E., Perrone, J., Kanzer, B., Grimaldi, G. Organizational learning from simulations: Identifying system-based gaps in the management of contrast media reactions. Poster presentation at The International Meeting for Simulation in Healthcare. January 10-14, 2015.
Agarwal S, McLaughlin E, Gundling K, Kosnik R. Anaphylaxis Following a Laboratory Mouse Bite: Lessons learned. Toxic Substances in the Workplace and the Environment, University of California San Francisco CME, San Francisco, CA, March 9, 2016.
McLaughlin E & Harrison R. A Case of Pulmonary Fibrosis in a Worker Exposed to Glass Reinforced Plastic. Occupational and Environmental Respiratory Disease and Updates in Occupational and Environmental Medicine. American Occupational Health Conference, Denver, CO, April 23, 2017.
---
Professional Memberships
American College of Occupational and Environmental Medicine
Alpha Omega Alpha
American Medical Association
---
Awards and Honors
Greenwich Hospital Quality Award, Nominee (2012)
Dr. and Mrs. David Harrison Scholarship Award, Recipient (2012)
Johanna P. Hagedoorn Scholarship, Recipient (2010)
New York Medical College Student Scholarship, Recipient (2007)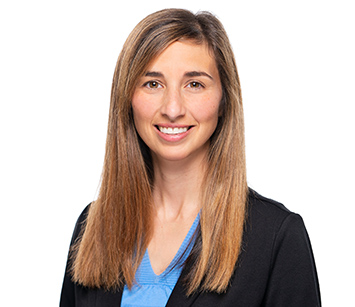 ---
Contact Information
Academic School
School of Science
Office
Allied Health 109
Email
Erin.McLaughlin@Marist.edu
Phone
(845) 575-3000, ext. 3308