Michel Becuwe
Assistant Professor of Biology
Bio
Dr. Becuwe is an assistant professor of Biology, with primary research interest in membrane dynamics and lipid metabolism. He applies cell biology, genetics and fluorescent microscopy approaches using yeast as model organism.
Prior to joining Marist, Dr. Becuwe was course instructor at Harvard college for 2 years teaching Cell and Molecular Biology to undergraduate students. He was also a postdoctoral fellow at the Harvard T.H. Chan School of Public Health in the lab of Robert Farese, Jr and Tobias Walther.
Dr. Becuwe received his education from France. His graduate work examined the regulation of intracellular trafficking by ubiquitin.
---
Education
PhD, Cell Biology, Jacques Monod Institute – University of Paris (France), 2014
MS, Molecular and Cellular Biology, University of Paris (France), 2010
BS, Cellular Biology and Physiology, Bordeaux University (France), 2008
---
Research Interests / Areas of Focus
My research interests focus on lipid homeostasis, understanding how cells produce and store lipids depending on their needs. I primarily study lipid dynamics of the endoplasmic reticulum which is the hub of lipid synthesis and storage in the cell. In the lab, we use the power of yeast to develop genetic screens to identify genes playing key roles in these processes. Follow up investigations of these genes are performed both in yeast and human cells using molecular/cellular biology, biochemistry and fluorescent microscopy techniques.
---
Selected Publications
Becuwe M, Bond LM, Pinto AFM, Boland S, Mejhert N, Elliott SD, Cicconet M, Graham MM, Liu XN, Ilkayeva O, Saghatelian A, Walther TC, Farese RV Jr. FIT2 is an acyl-coenzyme A diphosphatase crucial for endoplasmic reticulum homeostasis. Journal of Cell Biology. (2020) Oct 5;219(10):e202006111. doi: 10.1172/JCI140494.
Becuwe M*, Gluchowski NL*, Walther TC, Farese RV Jr. Lipid droplets and liver diseases: from basic biology to clinical implications. Nature Review Gastroenterology and Hepatology. (2017) Jun;14(6):343-355. doi: 10.1038. *Co-First author.
Becuwe M and Leon S. – Integrated control of transporter endocytosis and recycling by the Rod1-Rsp5 ubiquitylation complex. Elife (2014). Nov 7;3. doi: 10.7554
Becuwe M, Herrador A, Haguenauer-tsapis R, Vincent O and Leon S. – Ubiquitin-mediated regulation of endocytosis by proteins of the arrestin family. (Invited review) Biochemical Research International (2012). 2012:242764.
Becuwe M, Vieira N, Lara D, Gomes-Rezende J, Soares-Cunha C, Casal M, Haguenauer-Tsapis R, Vincent O, Paiva S, Léon S. – A molecular switch on a yeast arrestin-like protein relays glucose signaling to transporter endocytosis. Journal of Cell Biology (2012) Jan 23;196(2):247-59.
Selected in the section "In focus" by Mitch Leslie (2012) Spare the Rod1, spoil transporter endocytosis. Journal of Cell Biology 196, 181
Joron M, Frezal L, Jones RT, Chamberlain NL, Lee SF, Haag CR, Whibley A, Becuwe M, Baxter SW, Ferguson L, Wilkinson PA, Salazar C, Davidson C, Clark R, Quail MA, Beasley H, Glithero R, Lloyd C, Sims S, Jones MC, Rogers J, Jiggins CD, ffrench-Constant RH. – Chromosomal rearrangements maintain a polymorphic supergene controlling butterfly mmicry. Nature (2011) Aug 14;477(7363):203-6.
---
Awards and Honors
Harvard College Certificate of Distinction in Teaching Fall 2020, Spring 2021, Fall 2021, Spring 2022
Doty-Losick Prize for Excellent Service - Department of Molecular and Cellular Biology – Harvard university (2021).
Jane Coffin Childs postdoctoral fellowship (2015-2018)
Fellowship from the Philippe Foundation (2016-2017)
European Molecular Biology Organization Long term fellowship (2015)
Fellowship from the French Research Ministry (2010-2013)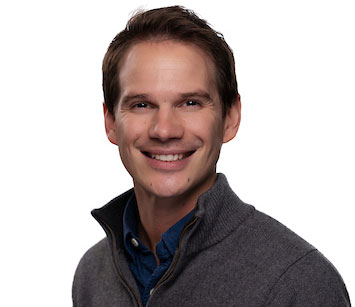 ---
Contact Information
Academic School
School of Science
Office
Allied Health 321
Email
michel.becuwe@marist.edu
Phone
(845) 575-3000 ext. 2748