Student Achievement
Red Fox Spotlight: Jessica Hawkins '22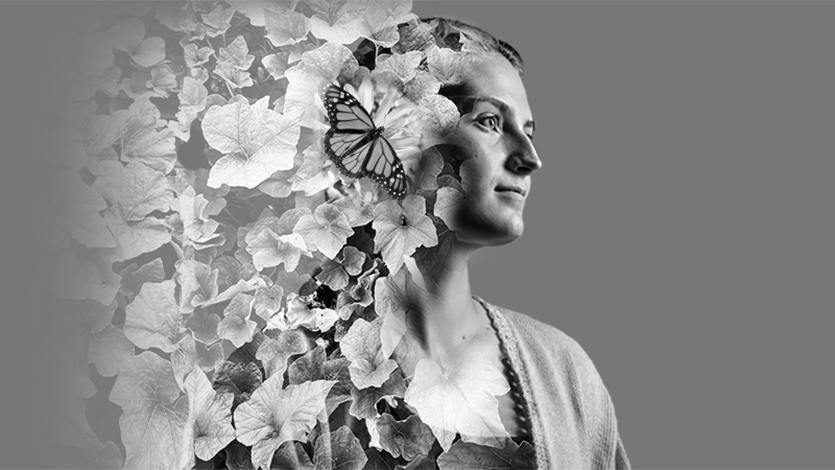 After receiving the position of Summer Associate through AmeriCorps, Jessica Hawkins '22 began planting and harvesting fresh produce from the Marist Community Garden, resulting in hundreds of pounds of produce donated to the local community. What started as an honors course, Ethics of Food taught by Dr. Joseph Campisi, Chair of Philosophy and Religious Studies, turned into a project that would impact the lives of those in need.

Through the Center of Civic Engagement and Leadership and the efforts made by Director and Professional Lecturer of Political Science, Dr. Melissa Gaeke, Marist was awarded a fully-funded position from NY/PA Campus Compact's Summer Associate AmeriCorps Award. Already eager to help in the garden following her honors course, Hawkins was pleasantly surprised to hear the Center for Civic Engagement and Leadership received funding for a student to work in the garden throughout the summer.

"I was planning on coming into the Fall semester and hoping to ask Dr. Campisi if there was a way that I could stay on campus through the summer and help him with the garden so that we could make sure that the produce was being donated. And Dr. Campisi told me that Dr. Gaeke had applied for this grant and that, if she got it, we would be able to have an intern who stays on campus and helps with the garden. And so all of that fell into place," Hawkins said.

As a Summer Associate for AmeriCorps, Hawkins' position aims to alleviate a critical national issue outlined by AmeriCorps. They have identified food insecurity as a significant issue across the nation and have awarded Marist the opportunity to have a fully-funded position tackling food insecurity in the local community.

Campisi has been involved in the garden through his honors course, where his students actively plant and harvest produce throughout the academic year; however, the summer always proves an issue while students are home for summer break. "I've been working in the Marist Community Garden for a number of years now with students in my Community-Based Learning course on the Ethics of Food. Summers are difficult in that there is a lot of work to be done in the garden, but students are gone from campus," Campisi said.

Established in 2016 by former honors students, the Marist Community Garden focused on giving back to the local community. Stipulated by the founding students, 50% of all produce grown in the garden must be donated to the local community, something Hawkins has met and exceeded throughout the summer.

"The 50% rule is something that was stipulated by the student who created the garden. That was a baseline rule. He said if you're going to have a bed in the garden, you have to donate 50%. This past summer, when nobody was here, we were donating probably 90%," Hawkins said.
With the help of local organizations such as Dutchess Outreach, a local community-based organization helping feed people in need, Hawkins has been able to ensure produce is placed in the hands of local residents. Since her summer associate position began in the campus garden, Hawkins and Campisi have donated 380 pounds of produce to the local community.

"Since she began, hundreds of pounds of food, cucumbers, tomatoes, peppers, lettuce, carrots, chard, squash, etc., have made their way to Dutchess Outreach in Poughkeepsie," Campisi said.

Additionally, Hawkins has been working to increase student engagement in the Community Garden in many ways, hoping to extend the garden's longevity long after her time at Marist concludes. "We're trying to increase community engagement, and we're trying to get organizations that are already established in the garden," Hawkins said.

Through the Center for Civic Engagement and Leadership, Hawkins is teaching students the in's and out's of the Community Garden and as Hawkins said, "get their hands dirty."
While planting, harvesting, and donating are crucial aspects of Hawkins's position over the summer, she filled her free time to ensure the garden can flourish away from her and Dr. Campisi. Hawkins began to create almanacs that include the difference between plants and weeds, how to grow different food and germination period, how much water plants like, the soil they grow best in, and much more to ensure other planet bed owners can have the best yield possible.

Additionally, Hawkins created recipes based on the produce grown in the garden. "I compiled probably around 100 recipes based off of all of the foods that are growable in this climate," Hawkins said.

With the success of the Community Garden this summer, Hawkins's position has been extended through the entire academic year to ensure the garden flourishes to its best potential and is in the hands of a passionate and experienced student. "The experience with Jessica has gone so well that the decision was made to keep her in the position year-round. The work she has been doing, from soliciting new bed owners to networking between the various bed owners and community partners to watering, weeding, and harvesting produce, has been influential in allowing the garden to grow to its fullest potential," Campisi said.