Eileen Curley
Associate Professor of English
Bio
Dr. Eileen Curley (she/her/hers) is a theatre historian and scenic designer who teaches courses in theatre, drama, writing, and literature. Recent courses taught include an Honors Seminar on Hamilton, Stagecraft, Playwriting Workshop, Harry Potter and Its Global Contexts, American Theatre History, Writing for College, and a wide range of dramatic literature courses. She also serves as the Editor in Chief of USITT's quarterly journal, Theatre Design & Technology, where she works with industry professionals, academics, and students to foster dialogue about all areas of technical theatre and design. A practicing scholar/artist, Dr. Curley has designed scenery, projections, and props or has served as production dramaturg for more than 50 professional and academic theatre productions in New York, Indiana, Washington, and Iowa, including six years as the Props Master for The Brown County Playhouse in Indiana. Dr. Curley's published research centers on late-nineteenth-century amateur theatricals and the ways in which actors subverted gender role expectations to gain public power through charitable performances. For sample syllabi, links to articles, resources for students and faculty, and Dr. Curley's design portfolio, please visit www.eileencurley.com
---
Education
BA, Theatre, Phi Beta Kappa, Grinnell College
MA, Theatre History, Theory & Literature, Indiana University - Bloomington
PhD, Theatre History, Theory & Literature, Indiana University - Bloomington
---
Research Interests / Areas of Focus
Nineteenth-Century Theatre History
Scenic Design and Technology
Amateur Theatre
Gender and Performance
---
Selected Publications
"Amateur Biographies: Attempting to Fill Archival Gaps" Pamietnik Teatralny, 71.3 (2022): 37-63.
https://czasopisma.ispan.pl/index.php/pt/article/view/1122
"Troubled Collaboration: Belasco, the Fiskes, and the Society Playwright Mrs. Burton Harrison,"
Journal of American Drama and Theatre 33.1 (Fall 2020). https://jadtjournal.org/2020/12/11/troubled-collaboration-
belasco-the-fiskes-and-the-society-playwright-mrs-burton-harrison/
"Mutual Profiteering: Sensational Journalism, Society Columns, and Mrs. James Brown Potter's
Theatrical Debuts," Nineteenth Century Theatre and Film 46.1 (2019): 73-98.
https://journals.sagepub.com/doi/full/10.1177/1748372718824096
"Parlor Conflagrations: Science and Special Effects in Amateur Theatricals Manuals," Popular Entertainment Studies 6.1 (2015): 26-41. https://novaojs.newcastle.edu.au/ojs/index.php/pes/article/view/151/123
"Amateur Economies: Widowhood and Marriage for Amateur Performers," in "To Have or Have Not": Essays on Commerce and Capital in Modern Theatre, edited by James Fisher, (McFarland & Co., 2011): 41-56.
"Recording Forbidden Careers: Nineteenth-Century Amateur Theatricals" in Scrapbooks, Snapshots and Memorabilia: Hidden Archives of Performance, edited by Glen McGillivray, (Peter Lang, 2011): 229-248.
"'a most dreadful position': Amateur Reputations in a Professional World," PAR 28: A Tyranny of Documents: The Performance Historian as Film Noir Detective: Essays Dedicated to Brooks McNamara, edited by Stephen Johnson, 28 (2011): 160-168.
"A Shot over the Bow: William Gillette and Amateur Play Piracy," Journal of American Drama and Theatre, 22 no.3 (2010): 23-41.
"Tainted Money? Nineteenth Century Charity Theatricals," Theatre Symposium: Theatre and Moral Order, 15 (2007): 52-73.
---
Recent Productions:
Scenic Design: Into the Woods, Marist College
Scenic Design: The Big Meal, Marist College
Scenic Design: How to Succeed in Business…, Marist College
Scenic and Projection Designer: The Crucible. Marist College
Scenic Designer: A Midsummer Night's Dream. Marist College
Dramaturg: Tartuffe. Hobart and William Smith Colleges
Scenic Designer: Red Noses. Marist College.
Dramaturg: The Widow's Might, or, What Happened to Henry. Dogtown Theatre, Ellensburg WA
---
Recent Productions
Dr. Curley regularly presents at the major theatre conferences (ATHE, USITT, MATC, ASTR), as well as occasionally presenting at specialist conferences such as Research into Amateur Performance & Private Theatricals, and the Women in the Mediterranean Conference. For a full list of conference presentations, please see her CV, linked below.
https://www.eileencurley.com/about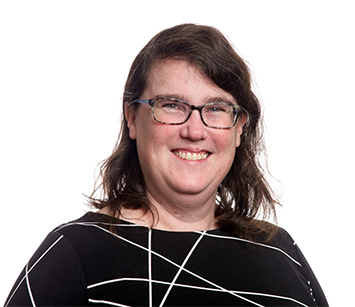 ---