Dr. Patricia Ferrer-Medina
Chair, Modern Languages and Cultures; Assistant Professor of Spanish
Bio
Dr. Patricia Ferrer-Medina has a post-baccalaureate study in classics certification from the University of Pennsylavania. She also has affiliations on campus with the campus sustainability advisory committee (CSAC) and the LGBTQ subcomittee to the Diversity Council. Professional affiliations include the American Council on the Teaching of Foreign Languages, the Caribbean Studies Associaition, the Latin American Studies Association, the American Comparative Literature Association, the International Comparative Literature Association, and the Modern Languages Association.
---
Education
PhD Comparative Literature, Rutgers U. New Jersey
---
Research Interests / Areas of Focus
Main: Early Modern and Colonial Latin American Literature; Theories of Race, Gender, Cultural Difference; Theories of Subjectivity; Postcolonial Theory; Ecological Criticisms.
Secondary: The Caribbean, Anthropological and Arqueological studies of the Caribbean, Amerindian Issues, Medieval Literature, Golden Age Literature, LGBTQ Issues.
---
Selected Publications
"Nuevas incursiones críticas a los estudios coloniales caribeños: la crítica ecológica" ("New Critical Trends in Colonial Caribbean Studies: Ecological Criticism"). Cuadernos del CILHA, 17 (2012): 90-111.Print.
"Ecology, Difference and Utopia in the Portrayal of the Gypsy in Cervantes' La gitanilla (1613)" in Cervantes and/on/in the New World Eds. Nieves Romero-Díaz, Julio Vélez-Sainz. Newark, DE: Juan de la Cuesta, 2007. Print. 39-60
"Wild Humans: The Culture/Nature Duality in Marie Darrieussecq's Pig Tales and Robert Louis Stevenson's Dr. Jekyll and Mr. Hyde" in The Comparatist, 31 (May 2007): 67-87. Print.
---
Creative Work
Conferences
"Cannibalistic Natures: From Cultural to Gender to Ecological Difference in Early Modern Travel Writing to the Caribbean." 39th Annual Conference of the Caribbean Studies Association. Mérida, Mexico. May 2014.
"La diferencia ecológica en Carvajal y Ralegh." ("Ecological Difference in Carvajal and Ralegh") XIII Congreso Internacional de Literatura Hispánica. Cartagena de Indias, Colombia. March 2014.
"Women Cannibals in Early Modern Travel Writing to the Caribbean." Paper read at Women and Society Conference, Marist Co. Poughkeepsie, NY. Oct 2012
"Amerindian Subjectivity in European Narratives of Discovery." Paper read at the Caribbean Studies Association (CSA) Conference in Guadeloupe, France. Co-organized panel "American Diversity Before and After 1492" with Dr. Lawrence Waldron. June 2012
"The Subject and Environmental Trauma in the Colonial Caribbean." Paper presented at the American Comparative Literature Association (ACLA) Conference at Brown U. Providence, RI. April 2012
"Clash of Natures: The European Early Modern Subject before Amerindian Ecology." School of Liberal Arts Faculty Research Forum, Marist Co. November 2011
"Representation of Ecological Difference in Ramón Pané's Relación(1498)." Caribbean Studies Association (CSA) Conference in Curaçao, The Netherland Antilles. June 2011
---
Selected Presentations
"El Nuevo Mundo y el viejo en La gitanilla y el Coloquio de los perros" Invited by Julio Vélez-Sainz and Nieves Romero-Díaz for their conference Cervantes y el Nuevo Mundo. University of Massachussetts. October 8-9, 2005.
"Las crónicas de viaje al Caribe y la ecología indígena" Invited by Roberto Perry at the Universidad Nacional de Colombia, Bogotá, Colombia. August 12, 2005.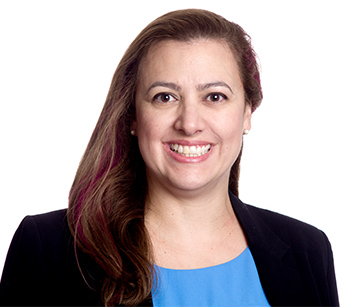 ---
Contact Information
Academic School
School of Liberal Arts
Office
Fontaine 328
Email
patricia.ferrer@marist.edu
Phone
(845) 575-3000 ext. 6429