Dr. Carol R. Rinke
Assistant Provost for Student Success; Professor of Education
Bio
Carol R. Rinke is Professor of Science and Mathematics Education and Assistant Provost for Student Success. A former science and math teacher in New York City and beyond, she returned to graduate school to study the challenges of recruiting and retaining educators in hard-to-staff classrooms. Dr. Rinke teaches interactive courses in STEM methods that partner with local schools and community organizations to develop applied and authentic learning experiences. Dr. Rinke also maintains an active research agenda, exploring the intersection of the personal and the professional in teachers' career trajectories. Dr. Rinke is the author or editor of 3 books, 24 journal articles, and 5 book chapters on teacher career development over the professional lifespan. She is also Co-PI for a Spencer Foundation educational research grant.

Dr. Rinke has been instrumental in the development of a number of initiatives promoting an intellectual and inclusive climate across campus. She is a founding member of the Creating and Inclusive Community dialogues on addressing race and racism in the college classroom as well as the Marist Center for Social Justice Research (MCSJR), which constructs collaborative teams of faculty, students, and community members to conduct applied research in the community that addresses both disciplinary as well as local needs. Dr. Rinke has also engaged in a number of leadership roles at the College. She previously headed the Education Department and expertly guided the campus through the campus-wide Middle States reaccreditation process. Currently, Dr. Rinke holds an appointment as Assistant Provost for Student Success.
---
Education
PhD, University of Maryland College Park
MA, Teachers College, Columbia University
BA, Stanford University
---
Research Interests / Areas of Focus
STEM Education, Teacher Education, Teacher Career Development and Community Engaged Research
---
Selected Publications
Mawhinney, L. & Rinke, C.R. (2019). There has to be a better way: Lessons from former urban teachers. New Brunswick, NJ: Rutgers University Press

Rinke, C.R. & Mawhinney, L., eds. (2019). Opportunities and Challenges in Teacher Recruitment and Retention: Teachers' Voices Across the Pipeline. Charlotte, NC: Information Age Publishing

Rinke, C.R. (2014). Why half of teachers leave the classroom: Understanding recruitment and retention in today's schools. Lanham, MD: Rowman & Littlefield

Williams, S.A.S., Hanssen, D., Rinke, C.R., & Kinlaw, R. (2019) Promoting race pedagogy in higher education: Creating an inclusive community. Journal of Educational and Psychological Consultation 30(3), 369-393.
Mawhinney, L. & Rinke, C.R. (2017) I just feel so guilty: The role of emotions in former urban teachers' career paths. Urban Education 53(9), 1079-1101

Rinke, C.R. & Mawhinney, L. (2017). Insights from teacher leavers: Push and pull in career development. Teaching Education 28(4), 360-376

Rinke, C.R., Mawhinney, L., & Park, G. (2014). The apprenticeship of observation in career contexts: A typology for the role of modeling in teacher career development.
Teachers and Teaching: Theory and Practice 20(1), 92-107

Rinke, C.R. (2013). Teaching as exploration? The difficult road out of the classroom. Teaching and Teacher Education 34(6), 98-106.

Rinke, C.R. & Valli, L.R. (2010). Making adequate yearly progress: Teacher learning in school-based accountability contexts. Teachers College Record 112(3), 645-684

Rinke, C.R. (2008). Understanding teachers' careers: Linking professional life to professional path. Educational Research Review 3(1), 1-13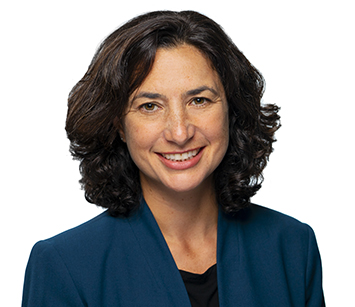 ---
Contact Information
Academic School
School of Social and Behavioral Sciences
Office
HC 1009
Email
carol.rinke@marist.edu
Phone
845-575-3000 ext. 2719