Faculty
A Warm Welcome to Marist's Newest Faculty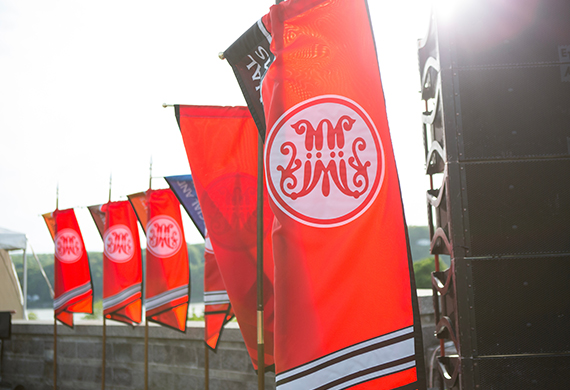 September 13, 2018 — Marist opened the 2018-19 academic year with 21 new full-time faculty members, all of them distinguished in their respective professional areas and fields of study. We invite you to meet some of the Marist community's new faces:

DooRi Chung, Professional Lecturer of Fashion Design, School of Communication and the Arts
Chung is a fashion industry veteran with significant experience in all aspects of design, leadership, and public relations, and her work is admired for both its technical mastery and modern vision. She launched her eponymous line in 2001, and since then has been recognized by the Council of Fashion Designers of America (CFDA) with the Swarovski Perry Ellis Award for emerging talent in womenswear and the 2006 CFDA/Vogue Fashion Fund award. Chung designed a gown worn by First Lady Michelle Obama to a state dinner with President Lee Myung-bak of South Korea in 2011. The former head designer for Mr. Geoffrey Beene, her work has been featured in numerous publications such as Vogue, Elle, The New York Times, and Women's Wear Daily. Chung graduated from the Parsons School of Design with the prestigious Designer of the Year Award.
Dr. Kristen Dovgan, Assistant Professor of Psychology, School of Social and Behavioral Sciences
Dovgan earned her Ph.D. in applied developmental psychology from George Mason University in 2013 and has held visiting faculty positions at the University of Hawai'i, SUNY New Paltz, and Central Connecticut State University. Most recently, she completed a research fellowship at the University of Missouri. Dovgan's research focuses on comorbid conditions of children with intellectual and developmental disabilities, with a focus on autism spectrum disorders. She enjoys traveling, hiking and backpacking, and visual art.
Dr. Shantel A. George, Assistant Professor of History, School of Liberal Arts
George serves as Director of the African Diaspora Studies Program at Marist. Her Ph.D., completed at SOAS University of London, investigated the experiences and impact of indentured Africans in Grenada. George's other research interests include African diaspora religions and the circulation of the kola nut. Her most recent article, documenting the origins of enslaved Africans in Grenada, will be published in Atlantic Studies later this year. Currently, she is revising her manuscript entitled "Liberated Africans and Orisha Worship in Grenada." Shantel is also a visiting fellow at the Gilder Lehrman Centre for the Study of Slavery, Resistance, and Abolition at Yale University. In her spare time, she enjoys dressmaking, exploring New York State, and spending time with family in London, where she was born and raised.
Dr. Halimin Herjanto, Assistant Professor of Marketing, School of Management
Herjanto completed his Ph.D. in marketing at Auckland University of Technology, New Zealand, in 2014. Before becoming an academician, Herjanto worked for various multinational companies in New Zealand, Japan, and Indonesia. After completing his doctorate, he held an appointment as an assistant professor of marketing at McKendree University in Illinois. Herjanto's research interests include consumer psychology and the psychological factors that affect consumer behavior, such as emotions, values, and virtues.
Dr. P. Zion Klos, Assistant Professor of Environmental Science, School of Science
As an environmental scientist, Klos focuses on integrating the geological, ecological, and social sciences, often through the lens of issues surrounding water or climate. Recently, he has been based at UC Santa Barbara while pursuing postdoctoral research focused on the overlap of ecohydrology, geology, and land management in mountain systems. This work stemmed from his Ph.D. research at the University of Idaho focused on the interaction of water, ecology, and society in the western U.S. and Costa Rica. Klos' foundational interests in physical sciences and the natural world stem from his undergraduate major in geology at Colorado College. As a faculty member at Marist, Zion looks forward to bringing transformative science-based outdoor experiences to students to help them better understand the natural world and its integration with society, both locally and globally.
To see the complete list of new faculty joining Marist this year, view this booklet.