Student Achievement
2023 Tarver Interns Ready to Immerse Themselves in the Poughkeepsie Community
Anthony Proia, Director of Media Relations
May 22, 2023 — The Marie and Rupert Tarver Summer Internship Program is a highly selective program that focuses on student-led community improvement in the local community around Marist. Operated through Marist's Center for Civic Engagement and Leadership (CCEL), the Tarver program is made possible by an endowment created in honor of two local civil rights pioneers, Marie and Rupert Tarver. It enables Marist students in any major to spend eight weeks of their summer in Poughkeepsie working full-time with a community partner to create a tangible project for a non-profit organization.
Tarver interns work under the guidance and direction of a Marist faculty member for a summer-long, independent study arrangement. Over the summer, they will design their internship project and identify the key issues that their work will address.
Meet the 2023 Tarver Summer Interns: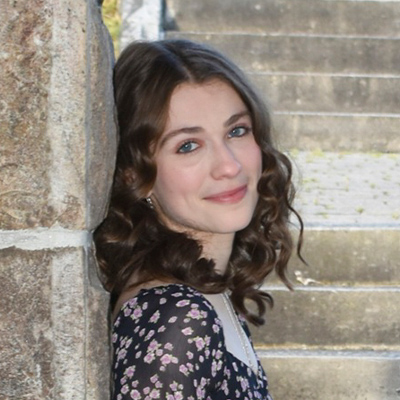 Rebecca Dowling '25 majors in political science and journalism and an active member of Marist's Student Government Association (SGA) and Social Work Association (SWA). This summer, Rebecca will work with the development staff at Grace Smith House on a variety of fundraising initiatives to help build awareness for their programs and to address the pressing problem of domestic violence.
Lauren Bernstein '24 is a junior from California, studying social work and sociology at Marist. This summer, Lauren will work with Mental Health America of Dutchess County and the Court Appointed Special Advocate (CASA) program where she will be responsible for overseeing the family visitation program for families.
Haley Fasano '24 is a double major in psychology and social work with minors in Italian and sociology. She takes part in clubs such as Best Buddies and Habitat for Humanity. This summer, Haley will work with the TRAC Program at Family Services New York and will work to connect the youth program to the Marist campus.
Sadira Hayes '24 is a senior from California, who is a fashion merchandising major with an art history and global studies minor. This summer, Sadira will work with Unshattered to help them with their boutique and offer input on merchandising for their nonprofit social enterprise.
Athen Hollis '24 is from Maine and a political science major and Women's, Gender, and Sexuality Studies (WGSS) minor, with a paralegal certificate. She works as a media assistant and producer at the Marist Institute of Public Opinion. This summer, she will work with Dutchess County Pride Center and will maintain their social media channels; work directly with and other organizations around the state to monitor legislation and events.
Lily Jandrisevits '25 majors in English and philosophy, with a minor in French. She lives in Upstate New York and is particularly interested in continental philosophy and modernist literature. This summer, she will work with the Red Hook Public Library to assist in developing children's programming as well as assisting the library staff as needed.
Jilda Pauta '24 is a commuter student at Marist, with a double major in criminal justice and psychology, as well as a minor in Spanish. This summer, she will work with the Poughkeepsie Public Library, Adriance Branch and their youth services staff to assist in programming, assisting with community outreach events, and other special initiatives.
"The Tarver Summer Internship Program is one of the most impactful programs the CCEL operates. It not only allows students to have an immersive, professional experience in a nonprofit; but it also allows the CCEL to make a meaningful contribution to our partner organizations."
- Melissa Gaeke, Director of the Center for Civic Engagement and Leadership at Marist