Alumni
The College Mourns the Passing of Bill C. Davis '74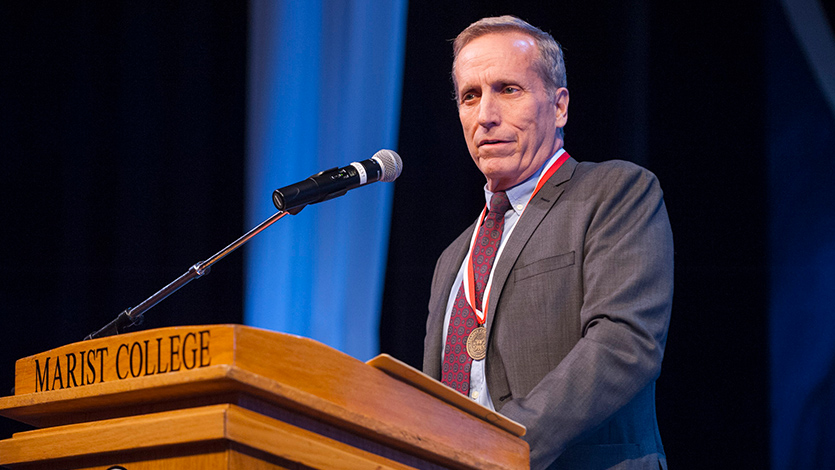 MEMORANDUM TO THE MARIST COLLEGE COMMUNITY

FROM: DENNIS J. MURRAY

March 5, 2021—I am writing to let the Marist community know of the passing of one of our most talented and creative alumni, Bill C. Davis '74. Bill had a long and successful career in the theatre as a playwright, actor, and director. He was best known for his award-winning play Mass Appeal, which ran on Broadway starring Milo O'Shea, and which was later made into a film starring Jack Lemmon. He never forgot his roots in the Marist community, though, and was always proud to maintain close ties with the College.

A Hudson River Valley native, Bill transferred to Marist after attending Emerson College and was an integral part of our theatre program from its very inception. An English major, he wrote and acted in plays every year, and had a great understanding of the power of theatre to transport us. Influenced by his liberal arts-based education at Marist, his work explored the complexities of the human condition. In addition to Mass Appeal, Bill went on to author many well-received plays that were performed both on and off-Broadway, including Dancing in the End Zone, Wrestlers, and Spine. He wrote and directed throughout the US, France, Germany, and Ireland, and received several awards, including the Outer Critics Award, Moliere Award, Los Angeles Times Critic's Choice Award, Dramalogue Award, and a National Board of Review citation.

In 1981, Bill received the Marist College President's Award for distinguished achievement in American theatre and the arts, and he had a lifelong connection to his alma mater. During the 2010-11 academic year, he served as Artist-in-Residence here at the College. In this role, he mentored upper-level theatre students, taught "Advanced Playwriting," and offered workshops on the business of theatre. In 2013, Marist staged his play Spine to great acclaim. Bill's many contributions to theatre at Marist were recognized in 2016 when he was inducted into the College's Theatre Hall of Fame.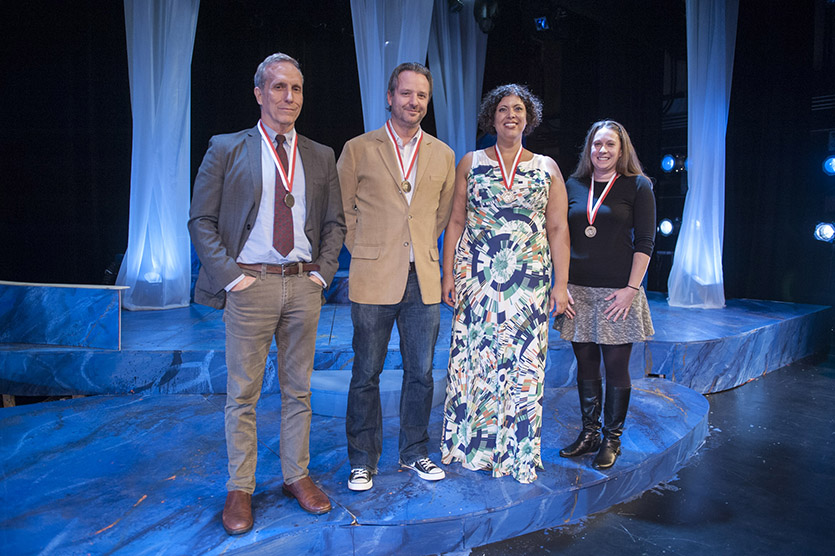 Bill's family will hold a celebration of his life later this spring. In the meantime, it seems only fitting for us to recognize his distinguished career, gift for language, and devotion to the theatre. Bill once said that his dream was "to provide a perspective for people and their lives, to create beautiful moments on stage, to get people talking about issues they never thought about, and to make people laugh." He has achieved all of that and more, and he will be greatly missed by all who knew him.