Institution
Emmy-Winning Journalist Bob Costas to Be Honored By the Marist Center for Sports Communication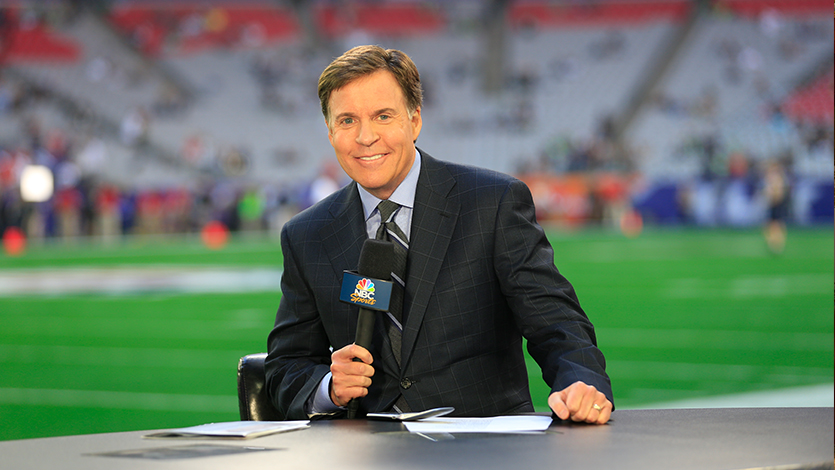 This event has been postponed. A new date will be forthcoming.

Lifetime Excellence award to be presented on April 18.


February 5, 2020—Legendary journalist Bob Costas will be honored with the Marist Center for Sports Communication's Lifetime Excellence in Sports Communication Award on Saturday, April 18, at The Pierre in New York City.
Several leading journalists will be in attendance, including Steve Kroft of "60 Minutes," ESPN baseball writer Howard Bryant, USA Today columnist Christine Brennan, ESPN original Bob Ley, Michael Wilbon of "Pardon the Interruption," and former player and current MLB and FOX baseball analyst Harold Reynolds, among others.
Costas has been a prominent part of the coverage of every major sport over the past three decades. He has helmed the Olympics 12 times, hosted seven Super Bowls, and has been part of the coverage as either play-by play announcer or host of seven World Series and ten NBA Finals. He was also part of NBC's presentations of other major events, including the Kentucky Derby, Preakness, and Belmont Stakes, as well as the U. S. Open Golf Championship.
Costas is also among the most acclaimed sports journalists of all time. He has won 28 Emmy awards—more than any sports broadcaster. His versatility has been recognized with awards and nominations in the categories of hosting, play-by-play, writing, journalism, news, and entertainment. He is the only person ever to have won Emmys in news, sports, and entertainment. His news Emmy was awarded for his 2011 interview with Jerry Sandusky, the central figure in the Penn State scandal. His entertainment Emmy came in 1993 for his late-night program, "Later with Bob Costas."
Costas has been named "National Sportscaster of the Year" a record eight times and in 2012 he was elected to the National Sportscasters and Sportswriters Hall of Fame. Also in 2012, he was selected for the Walter Cronkite Award for distinction in journalism, an honor only and one other sports broadcaster hold.
"Bob Costas was selected for this honor because his work embodies what all sports journalism should be first and foremost: excellent journalism," said Jane McManus, Director of the Center for Sports Communication. "Bob has distinguished himself in every way. He's a strong interviewer whose love of sports is evident, but that has not stopped him from tackling difficult issues with the highest degree of journalistic integrity. That is what we strive to teach our students."
Established in 2015, the Lifetime Excellence in Sports Communication Award raises funds to support the Marist College Center for Sports Communication. Past recipients have included Bryant Gumbel and Hannah Storm.
Aside from his storied career with NBC, Costas has worked with HBO and the Major League Baseball Network. In 2000, his book, Fair Ball, a Fan's Case for Baseball spent several weeks on the New York Times best seller list.
A native of Queens, New York, Costas grew up on Long Island and attended Syracuse University. He began his professional career at WSYR-TV and radio in 1973 while studying at Syracuse and joined KMOX radio in St. Louis in 1974.
The Lifetime Excellence in Sports Communication Award dinner will be held on Saturday, April 18, at The Pierre in New York City. Corporate event sponsorship opportunities and individual tickets are available. To learn more, contact the Marist Office of Special Events at (845) 575-3283 or click here.
About the Marist Center for Sports Communication
Marist's Center for Sports Communication is part of the College's School of Communication and the Arts. The Center is a global leader preparing an engaged group of future leaders and journalists in a far-reaching discipline. The concentration in Sports Communication requires that students read and analyze sports in new ways, critically examining the role of sports in society and considering such areas as gender, race, and public policy in the context of sports. The program combines ethical and theoretical depth with practical writing and public presentation skills. It further prepares students for careers in sports information and journalism by requiring an internship in the field.