Institution
Career Services Resources Are Just a Click Away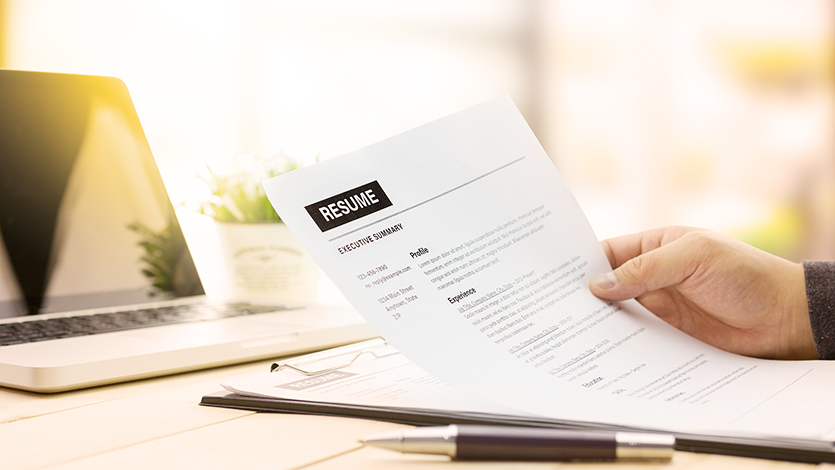 Campus may be operating remotely, but the Center for Career Services is offering assistance in every way they can, including a number of digital resources.
May 13, 2020—Marist's Center for Career Services will remain "open" throughout the summer to remotely assist students and alumni with their professional goals and aspirations.

"We are committed to the success of every Marist student, and the current circumstances have not changed that," said Dr. Mary Jones, Executive Director of the Center for Career Services. "We continue to regularly contact alumni and employers to help students succeed during this unprecedented time. I believe it is more essential than ever to integrate Career Services with all aspects of the Marist experience—even remotely."

Students and alumni can connect with Jones and the office's dedicated career coaches at any time—they are currently holding remote appointments. Career coaches help with cover letters or resume review, establishing connections with Marist alumni and other employers, graduate school advisement, internship or full-time job search, preparing for a video or phone interview, and other areas of professional development. In fact, Jones's team has also been conducting outreach to the Class of 2020. "We made personal check-in phone calls to all seniors—more than 1,300 students—to offer guidance and support," said Jones.

Career Services team members have also produced webinars on some of these topics. During this time of social distancing, these resources have become even more crucial.

In addition to one-on-one appointments and access to webinars, the following online resources are available for free 24/7 to all Marist students and alumni. Please note: students must log in to their FoxQuest account using their MyMarist information and go to the Resources section to access their free Candid Career and CareerShift accounts.

Alumni Career Network
More than 1,300 Marist alumni are registered in the Alumni Career Network. These alumni are available to students and other Marist alumni who are seeking advice about the world of work. Ways alumni in the network can provide assistance include advice giving via email or phone, informational interviews, job and internship referrals, job shadowing, mentoring, and more. Use search filters such as city, graduation year, occupation, industry, and major to find alumni in the network with which to connect.

"Career Services recommended that I use the Alumni Career Network to reach out to professionals in my field, which I will do even more moving forward," said Jennifer DiTomasso '22. "Doing this in the past has had extremely positive results, and I always walk away from the conversation with a new perspective on the internship search. For example, one alumni mentor suggested that I use Twitter to search for freelance writing opportunities."

Candid Career
Candid Career is a database of videos on jobs and best practices in professional development. Explore career paths and specific roles by watching day-in-the life videos of professionals who work in different career clusters and company sizes. The video interviews include tips and advice on how to enter the field and succeed. You can search videos by major, job title, industry, or keyword. There is also a Get Hired section of Candid Career that includes techniques and advice on numerous professional development topics.

Career Shift
CareerShift can help you stay organized as you search for your next job opportunity. You can search for, select, and store listings of positions across multiple job boards that appeal to you. Access in-depth information about companies and contacts that are posting jobs. Students can even find Marist alumni by searching "Marist College" in the Contacts section and automatically save your correspondence history records.

Focus 2
Undecided about a major? Use Focus 2, an online career guidance program, to take inventories of a user's interests, skills, work values, personality, and leisure activities. The inventory results will reveal careers in the database that are a fit based on those interests. Get information on a variety of careers and look up career paths related to majors at Marist.

Contact the Center for Career Services to receive your access code for your free Focus 2 account and please register using your Marist College email address.

FoxQuest
FoxQuest is the Center for Career Services' central hub that empowers Marist students and alumni to search for, prepare for, and secure real employment opportunities. Search job and internship postings targeted directly to your major or other interests and receive notifications of new postings that meet your preferences. You can store cover letters, resumes, work samples, and other application documents in FoxQuest.

Students must also use FoxQuest to schedule one-on-one appointments with career coaches in the Center for Career Services and RSVP for career-related workshops, information sessions, and webinars.

InterviewStream
Prepare for a video interview by practicing on InterviewStream, an online simulator that lets a user see and hear themselves responding to interview questions. Choose from dozens of interview question sets and record. "This platform allows you to hear and see yourself as your interviewer does," said Jones.

For further information about how to access or use any of these online resources, email the Center for Career Services at career.services@marist.edu or schedule an appointment with a career coach.