Student Achievement
Marist Fashion Students Honored with CFDA Awards
Anthony Proia, Director of Media Relations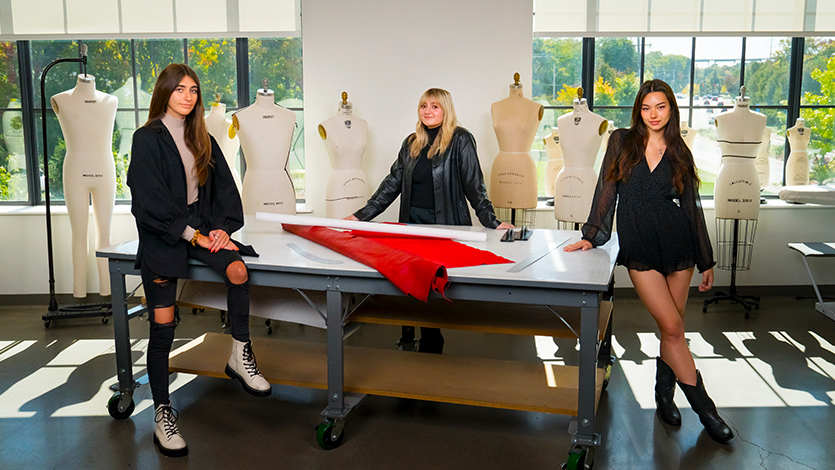 October 18, 2022 – Three Marist fashion students have been honored with design scholarship awards from the prestigious Council of Fashion Designers of America (CFDA). The winners, Tara Sears '23, Allissa Divak '23, and Marina Matozzo '23 earned three of a total of 26 CFDA scholarships available across the country this year. The awards are $25,000 scholarships, funded by sponsors, for undergraduate juniors and first-year graduate students graduating in 2023, who are enrolled in a fashion design program at an American college or university.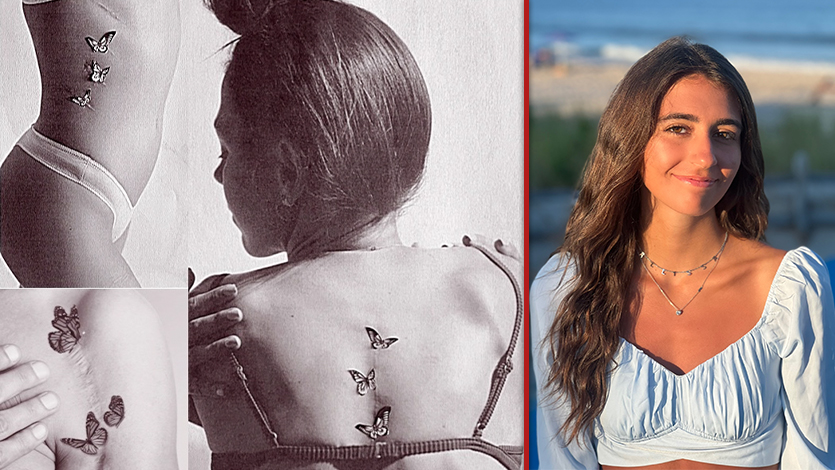 Allissa Divak '23
Divak '23 is a New Jersey native and a fashion design major with a concentration in Menswear. Her college career began at Savannah College of Art and Design before transferring to Marist. Divak's CFDA project was based off of scar acceptance and how the scars people wear on them should tell a story of survival and not be something that should be hidden. Divak is the recipient of the CFDA Design Scholar Award made possible through the establishment of a designated fund through CFDA donation by Haagen Dazs.
"I've always been a designer who pushes boundaries and talks about hard topics, said Divak '23. "Winning CFDA was a huge shock to me, as I didn't create my project to win necessarily, I made it in hopes to help people struggling with their appearance and scars to actually embrace their stories and want to show them off.
"What an honor for Allissa to have her work recognized by the CFDA Scholarship fund," said DooRi Chung, Professional Lecturer of Fashion Design at Marist. "Alissa used a very personal experience of being judged by what society may deem physical imperfections to destigmatize perceptions of beauty that is considered flawed."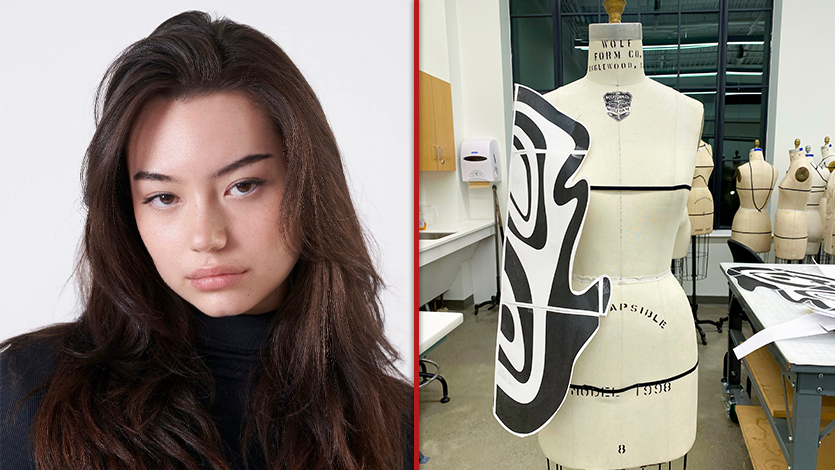 Tara Sears '23
Sears '23, came to Marist from Virginia. She approached the CFDA project with the idea of addressing clothing that would appeal to visually impaired people. She pursued the research of how to address this target market with much respect for their experiences. Sears is the recipient of the CFDA Design Scholar Award made possible through the establishment of a designated fund through CFDA donation by Avani Gregg.
"I'm so grateful to the CFDA and to Avani Gregg for providing me with this award. Not only has it lifted a big financial burden off my shoulders, but it also did a lot to validate that I was a capable and worthy designer," said Sears '23. "It has also given me opportunities I could have only dreamed of before, like attending the Fendi show and the Swarovski Foundation Creatives for Our Future Reception."
"Tara has proven herself to be a precision-oriented designer," said Scott Miller, Fashion Teaching Associate at Marist. "She challenged herself and grew as a designer in this project. I saw her expand her understanding of what sportswear can be and expand what clothing can achieve for the wearer."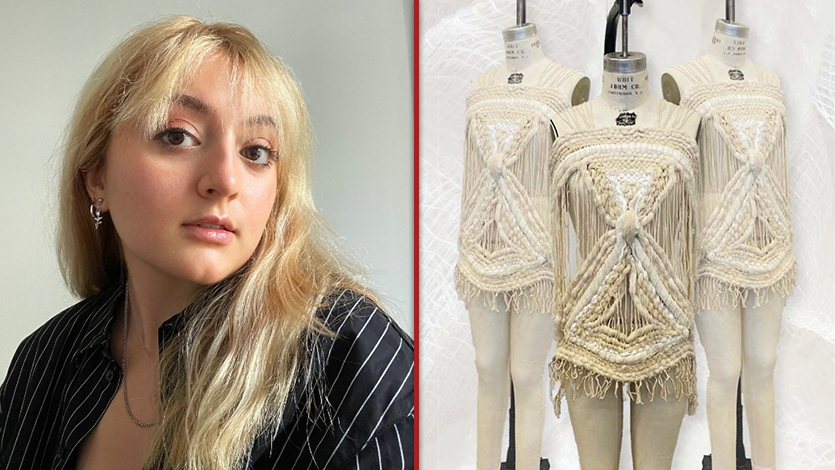 Marina Matozzo '23
Matozzo '23 hails from Connecticut and spent her freshman year abroad at Marist's campus in Florence, Italy. She says she gained a whole new outlook on the world of fashion design after attending Milan Fashion week that year, leading her to travel abroad again to Paris her junior year where she also attended Paris Fashion week.
For her CFDA project she built a weaving loom out of discarded pallets and used it to weave new garments out of clothing scraps and kitchen twine. The entire cost of her project was covered by donations and leftover funds were donated to The Environmental Justice Foundation. The project earned her the Coach Dream It Real x CFDA Circular Design Scholarship Award, sponsored by Coach. She is now enrolled in the mentorship program at Coach, which has allowed her to network with industry professionals and other fashion design students from around the country.
"The experiences I've had through Marist have opened up my eyes to a whole new perspective on my career goals, life goals, and overall approach to fashion design," said Matozzo '23. "I won this award with the support of Marist's design faculty, my peers, and my family. Without them it wouldn't have been possible and it makes me emotional to think that I'll soon be graduating in 2023.
"Marina presented a collection that tapped into her love of artisanal techniques, weaving her own fabric for the garments she designed," said Sonia Roy, Distinguished Professional Lecturer in Fashion Design at Marist. "This project allowed her to explore her love of materiality within the context of creating a beautiful and conscientious collection."
Marist's Fashion Program Director John Bartlett had high praise for the students as well.
"As a longtime member of the CFDA, I am so grateful that such opportunities exist for our students to excel and represent the College and the Program," said Bartlett. "Allissa, Tara and Marina are such strong ambassadors of Marist and speak to the strength of our Program and faculty."
About Marist's Fashion Program
The Fashion Program at Marist prepares students to enter the world of fashion and pursue careers in merchandising, planning, product development, retailing, operations, fashion promotion, event production, and other employment opportunities. The Program falls within the School of Communication and the Arts and has been named by Forbes as one of Best Colleges That Are Shaping the Future of Fashion.