Centers for Excellence
Marist Announces 2018 Commencement Speakers
Marist Announces 2018 Commencement Speakers
April 19, 2018 — Leonard S. Schleifer, MD, PhD, the Founder, President, and CEO of Regeneron Pharmaceuticals, will deliver the Commencement address at Marist College's undergraduate graduation exercises on Saturday, May 19.
Dr. Schleifer founded Regeneron in 1988 while serving as an Assistant Professor of Neurology at Weill Cornell Medical College, bringing together a lifelong passion for science and an entrepreneurial spirit. Together with his longtime partner Dr. George Yancopoulos, Len has built the company into a 6,300-person biotechnology powerhouse recognized for its science-driven drug Leonard Schleifer, MD, PhDdevelopment efforts. Regeneron, headquartered in Tarrytown, New York, invented EYLEA, an immensely successful, cutting-edge treatment for blindness-causing diseases such as wet age-related macular degeneration. The Regeneron team has invented six novel medicines thus far, with many more in clinical investigation. Dr. Schleifer is also acclaimed within the biopharma industry for his outspoken commitment to ethical leadership and to 'doing well by doing good.'
"Marist is thrilled to have Dr. Schleifer deliver this year's undergraduate commencement address," said President David Yellen. "His rigorous and science-driven approach to improving human health aligns perfectly with the College's core values of promoting innovation and advancing the social good. With our Physician Assistant and Doctor of Physical Therapy programs, Marist has made a major commitment to the allied health professions, and we're delighted to honor Dr. Schleifer's life's work."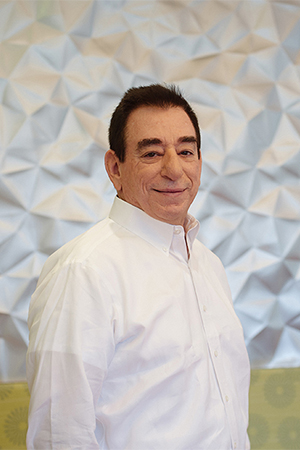 Dr. Schleifer also has a deep focus on advancing STEM (Science, Technology, Engineering, Math) education in order to foster the next generation of scientific talent. In addition to making a $100 million commitment to the Regeneron Science Talent Search, the nation's oldest and most prestigious high school science research competition, Regeneron has established many citizenship programs in New York State. These include the STEM Teaching Fellowship, a joint effort with the STEM Leadership Center to develop highly trained science teachers, and Sci2Med Academy, a collaboration with Yonkers Partners in Education to broaden career horizons for students who are underrepresented in the sciences. The company was also one of the original sponsors of the Westchester Science & Engineering Fair, supporting scientific excellence in promising high school students.
Dr. Schleifer received his MD and PhD in pharmacology from the University of Virginia, and he is a licensed physician certified in neurology by the American Board of Psychiatry and Neurology.
Kevin MacLellan will deliver the address at the Commencement ceremony for adult and graduate students on Friday, May 18. A 1989 Marist alumnus currently based in Los Angeles, MacLellan is Chairman, Global Distribution and International at NBCUniversal. In that role, he is responsible for oversight of NBCUniversal's global content distribution, international new media businesses, international television businesses, and international production businesses. He is also responsible for identifying and executing Kevin MacLellangrowth opportunities for NBCUniversal's parent company, Comcast Corporation, outside the United States. Under MacLellan's leadership, NBCUniversal has more than doubled its international profits by increasing its monetization of successful films and television shows such as Jurassic World, Despicable Me, and Mr. Robot. He has also successfully increased the production of hit TV shows outside the US from just 16 hours to over 1,000 hours, including global hits such as Downton Abbey.
"We are delighted to welcome Kevin back to campus to speak to our graduates," said President Yellen. "As they begin the next part of their own professional journeys, I know our adult and graduate students will appreciate hearing about the career path and life lessons of one of Marist's most successful graduates."
Previously, MacLellan served as NBCUniversal's President of International Television, where he led the re-organization of television operations and digital businesses outside the U.S into a single integrated division. Prior to that, he was President of Comcast International Media Group (CIMG) & Comcast Entertainment Studios (CES).
MacLellan is a member and former conference chair of the Royal Television Society, BAFTA, and The Academy of Television Arts & Sciences. He is a founder and board member of the Soho Recovery Centre in London. In addition, he created the Donald and Virginia MacLellan International Scholarship Fund at Marist—named for his parents—to support students with financial need wishing to expand their cultural horizons by studying abroad.
Both ceremonies will be held on the Campus Green.
About Marist
Located on the banks of the historic Hudson River and at its Florence, Italy campus, Marist College is a comprehensive, independent institution grounded in the liberal arts. Its mission is to "help students develop the intellect, character, and skills required for enlightened, ethical, and productive lives in the global community of the 21st century." Marist is consistently recognized for excellence by The Princeton Review (Colleges That Create Futures and The Best 381 Colleges), U.S. News & World Report (9th Best Regional University/North), Kiplinger's Personal Finance ("Best College Values"), and others. Marist educates approximately 5,000 traditional-age undergraduate students and 1,400 adult and graduate students in 47 undergraduate majors and 15 graduate programs, including fully online MBA, MPA, MS, and MA degrees.