Student Achievement
A Pageant Winner with Purpose
Miss New Jersey Gina Mellish '20 is using her newfound platform to raise awareness of relationship violence and end the stigma.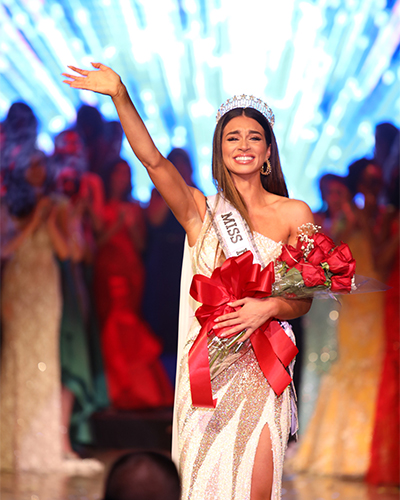 January 2, 2020—Gina Mellish, a senior from Oceanport, New Jersey, is used to juggling her roles as both a student and a pageant contestant. In high school, she served as Miss New Jersey Teen USA, and now as a college student, she has been crowned Miss New Jersey (on her first try). Notably, she has taken on an additional role, one that means a great deal to her: advocate for those affected by dating violence.
Mellish graduated from Red Bank Catholic High School knowing that she'd eventually end up working in New York City. However, as she recalls it, "I wanted a fashion career, but at 17, I knew I wasn't yet ready to live in the city. After attending Marist's Summer Pre-College program in fashion, I realized that wanted a real campus experience and a college with a great fashion program. For me, it was Marist or nothing!" Mellish gives enormous credit to the faculty in Marist's Fashion Program, who she says have given her countless opportunities to learn and grow. With a concentration in promotion, the fashion merchandising major eventually wants to do public relations or social media for a luxury fashion label. And she's getting plenty of relevant experience to further her career dream. Mellish completed an internship with the handbag label started by Marist fashion alumna Cara Benevenia '17, and she currently serves as director of social media for Mporium, the College's student-run boutique. In the spring, she will intern for Armani. Adds Mellish, "Italian fashion is the pinnacle for me, but the luxury space can be hard to break into. I know I'll be helped by the internships I'm doing and the connections I'll make as Miss New Jersey."

Finding Her Voice as an Advocate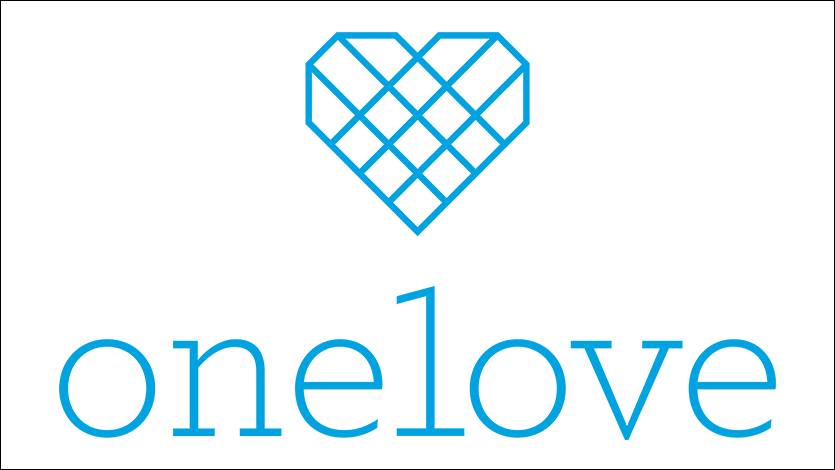 In her new role as Miss New Jersey, Mellish will represent the state in the Miss USA competition and have duties including making public appearances, giving interviews, and participating in parades. She views this public exposure and the contacts that come with it as the perfect opportunity to promote a cause that's near to her heart: the One Love Foundation, a nonprofit that educates young people about healthy and unhealthy relationships, empowering them to identify and avoid abuse and form positive attachments. Mellish cares deeply about this issue and is a trained One Love facilitator, presenting escalation workshops that assist young people in identifying the warning signs of violence. As she notes, "I suffered relationship violence, and I want to use my experience to help others. There's a myth that beauty queens can't suffer from these problems, but I can relate. My goal is to use my year as Miss New Jersey to be a voice for this issue and open up a conversation; I want people to say, 'If Miss New Jersey has experienced this, then maybe I can speak up, too.'"
Mellish is grateful that One Love helped her, and she made a promise to help others when she felt empowered to do so. She recently hosted an escalation workshop on the Marist campus, and the response was overwhelmingly positive. "Now as Miss New Jersey, I have an even bigger reach and can impact more people, which is extremely gratifying." According to the organization's website, over one in three women and nearly one in four men will be in an abusive relationship, so the need is real. Adds Katie Hood, CEO of the One Love Foundation, "Gina's leadership as a One Love facilitator is so appreciated, and the fact that she's now using her platform as Miss New Jersey to raise even greater visibility to this work is incredible. We appreciate her true dedication to educating others on the signs of an unhealthy relationship that so many miss."
Back at Marist, Mellish is finding ways to weave her advocacy efforts into her schoolwork. As part of her senior capping class, she created a business plan for New Hope Girls, Inc., an organization that works with vulnerable girls and women in the Dominican Republic. It provides a safe haven for victims of sex trafficking and gives residents a stable job creating handbags, which are then sold on its website. As part of her business plan, Mellish suggested ways for New Hope Girls to push engagement and sales, enhance their supply chain, and pursue outside partnerships. Observes Jodi Hartmann, Senior Professional Lecturer in Marist's Fashion Program, "Gina's knowledge and compassion showed throughout the entire project. She could empathize with the women and wanted to help make the sale of their products as successful as possible." Outside of class, Mellish is a member of the Alpha Sigma Tau sorority, whose stated goal is to empower women to excel in life.
Without a doubt, Mellish is already exceling in life and is helping others to do the same. The Marist community is eagerly awaiting the Miss USA competition in spring 2020 to see if she also excels there. Should she win Miss USA, it's on to Miss Universe and an even bigger platform to spread her message.