Academics
New Faculty: School of Social and Behavioral Sciences
Anthony Proia, Director of Media Relations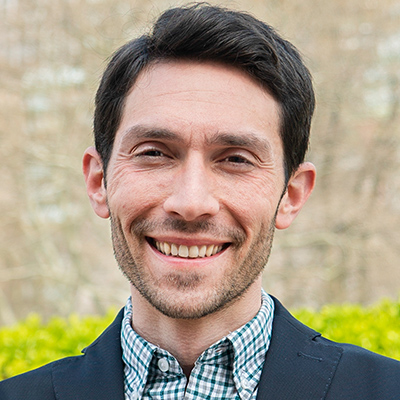 Dr. Adar Eisenbruch, Assistant Professor of Psychology:
Adar is originally from New York City. He earned his PhD at the University of California, Santa Barbara and completed a postdoctoral fellowship at Harvard University. Adar is an evolutionary psychologist whose research focuses on the psychology of cooperation, and the relationships between hormones and behavior. Before coming to Marist, he was a faculty member at SUNY Purchase and Mount Saint Mary College. He won a teaching award at UCSB and his research has won the Margo Wilson Award, and he was recently a finalist for the Human Behavior and Evolution Society Postdoctoral Award.
Why Marist?
"Marist offers such a special community of learners and scholars. It's hard to find a place with the warmth and spirit of a liberal arts college combined with the opportunity to do meaningful research. I'm really looking forward to getting to work in the classroom and the lab with Marist students."
Dr. Joelle Fingerhut, Assistant Professor of Education:
Joelle has been working in the field of special education in different capacities for the past decade. She received her PhD from SUNY Albany in Educational Psychology and Methodology. She most recently worked as a post doc at Rutgers University, where she provided behavioral support coaching to teaching assistants and teachers. She is originally from Massachusetts. Fingerhut is excited to use her past experiences in the field of special education to support the teacher candidates at Marist. She enjoys running, reading, and photographing her travels.
Why Marist?
"I have heard wonderful things about the student body at Marist. I am truly excited to use my past experiences in the field of special education to support the teacher candidates."

"We are very excited to have recruited the three top-quality faculty that will join us in SBS this year. All of them are established scholars with a history of working with undergraduate students on research. Combined with their success in small classrooms, and the positive energy they bring to their work, I am confident that these faculty will contribute to our goal of providing engaging and inclusive learning environments."
- Dr. Deborah Gatins
Dean, School of Social and Behavioral Sciences

Dr. Meghan Caulfield, Assistant Professor of Psychology:
Meghan is from Horsham, Pennsylvania and is a Cognitive Neuroscientist who studies the factors that contribute to risk for anxiety. She has previously taught at Villanova University and Lafayette College. During her academic career, she has worked with Veterans, adolescents, young adults, older adults, and stroke survivors. Caulfield completed a post-doctorate in neuropsychology studying cognitive impairments after stroke and developing rehabilitation interventions. She also recently received notice for work on functional connections between different brain networks that can predict a person's age.
Why Marist?
"Marist prioritizes great teaching and undergraduate research experiences and I am looking forward to working with students both in the classroom and the laboratory."
Series Installments: