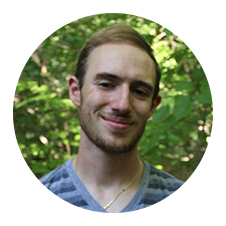 Brennan Duarte
Maywood, New Jersey
Academic School
Science
Campus
New York
My father always had a great influence on me in music since he had been a musician all his life as well. I picked up the guitar in 8th grade and he had taught me many of the fundamentals that I still use to this day. Having started from a young age, I joined my elementary school band at the age of nine playing the alto saxophone. In middle school, I switched to the tenor saxophone and joined the Bergen Tech Jazz Band in high school, and have continued to play sax into college. I had always enjoyed playing all types of music on my instruments whether they be concert, jazz, pop, rock, or anything in between. I didn't want to limit myself to one style.
I had no idea the impact the Marist College Music Department would have on me when I first joined the marching band in 2017. Initially, I wanted music to simply be a hobby for me, but it has now become an integral part of my life and has helped shaped me into the person I am. During the Spring Semester of my Freshman year, I had the honor of joining Kappa Kappa Psi, the National Honorary Band Fraternity. At the same time, I also became a member of the co-ed A Capella group the Enharmonics, and have been a member of the group during its formative years. I was also elected to the Marist Band Executive Board as the organization's Treasurer at this same time.
As the years continued, I had only found myself wanting to become more invested in the Music Department. I declared my music minor during my sophomore year, wanting to turn my involvement from simply something to do into a part of my Marist education. I served as the Marist Band Treasurer for two years, the Public Relations chair for one year, and now serve as the President of the organization. In my sophomore year, I served as the Parliamentarian, Webmaster, and Historian for Kappa Kappa Psi and then as the Treasurer my junior year. Also, during my junior year, I became a founding member of the first brass band on campus, the Brass Street Boys. This group is still very new but has performed around campus and at many events. I had become involved so quickly because in only one semester at Marist, the Music Department gave me something that I believe every college freshman looks to find: a home. I was welcomed into the program with open arms and was considered part of the family from the start. This program provided me with so much in such a short amount of time that I was eager to give back in any way that I could.
The Marist College Music Department has impacted me in a variety of ways. I came into Marist knowing how to play my instruments. But the music program taught me how to create with them, perform with them, and use my skills in ways that I never imagined I could. It has taught me to break out of my shell and try new things. I was never truly a singer until I joined the Enharmonics, and now I absolutely love the craft. I was given the confidence to try new things and I now also play the baritone sax, piano, and trombone as well. I've been cultivated into a leader through my experience on two Executive Boards and through my involvement in Kappa Kappa Psi. These are all lessons and skills that I have learned to use both in and out of the Music Department and have really helped me to grow and develop as a person.
I credit much of what I've learned to both the upperclassmen and the music faculty. The upperclassmen welcomed me and showed me the ropes of not only the band but of college in general. It was very similar to having a bunch of older siblings watching over you as you grow and learn. Michael Napolitano was always a faculty member I knew I could go to whenever I needed guidance. He always pushed me to be the best I could and help me think of new and creative ideas and solutions for anything and everything. Art Himmelberger, the individual who founded this band, has also been a great influence. Art had always been there to give wisdom and advice and had always been like a grandfather to me, always promoting family and love throughout life.
As an Environmental Science & Policy major, I am looking to work in the energy sector and help to create more sustainable practices throughout corporations and the country. However, being in such an analytical field has not stopped me from incorporating music into my studies. I am currently working with my fellow band member Olivia Fabrizi and Dr. Zion Klos to study the impact of communicating scientific information and climate awareness through music in comparison to traditional scientific communication methods such as a presentation.
Overall, being involved in the Marist College Music Department has done nothing but enrich my Marist experience. I hope to see this department grow and flourish over the years, for Marist College would not be the same without it.