Image of DeAnna Singer Working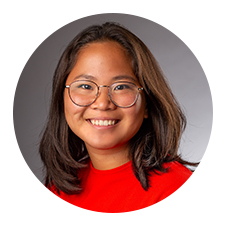 DeAnna Singer
Natick, MA
Academic School
Computer Science and Math, Social and Behavioral Sciences
Campus
New York
When I transferred to Marist College, I did not know what to expect. I was hoping for something better than what my previous college offered, and what I got was endless support and opportunities to grow and prepare me for my future. By the beginning of my sophomore year, I was already becoming involved on campus. I joined the Marist Women's Rugby Club (I have never played a contact sport in my life), Marist Ambassadors, and earned two jobs on campus working for the Marist Mailing Services and Student Activities. That year, I also switched my major to Cybersecurity.
Now a student in the School of Computer Science and Mathematics, I was very nervous. Never did I think I was going to enter the technology world and learn how a computer runs. I learned my first coding language in the second semester of my sophomore year. This was a bit of a challenge since I was now a year behind in my major and was worried that I was not going to excel as fast. Yet, I met so many students who have helped me get through tough classes and willing to take the time to help me. The faculty here also made my experience fun and exciting. I was able to become closer to my professors and talk to them about concepts outside of the classroom. At the end of my sophomore year, I was feeling great. I made it on the Dean's List, became a Winifred & William O'Reilly Scholarship Recipient, and had fun!
When junior year rolled around, I pushed myself to work hard. Just as I thought I was not going to get an internship that summer, I was offered a remote internship position at the Massachusetts Department of Transportation in their Security & Emergency Management Department. I was also accepted to be a TA for one of my professors over the summer. Junior year is when I also became Vice President of the Women's Rugby Club.
Currently a senior, this semester has been very different from any other semesters. With a global pandemic, I am less physically present in my classes and most of my meetings are virtual. However, Marist continued to assure a campus life while keeping its students safe. This semester I am capping and working on a project dealing with privacy in a pandemic and researching on contract tracing apps. I also wanted more experience in my field and was continuing to look for any fall internships. That is when I was able to work in the IBM/Marist Joint Study. This has been a program I was interested in since my sophomore year. Here, I am researching on Quantum Computing and how to code in it. I am so grateful for what Marist has given me so far, and I believe Marist has prepared me to succeed.