Institution
Scholar in Residence Brother Sean Sammon Honored With National Religious Vocation Conference Outstanding Recognition Award
Sammon is being recognized for his lifetime body of work, including his most recent book, Alcoholism's Children.
October 27, 2020—Sean Sammon, FMS, Marist College's Scholar in Residence, will receive the National Religious Vocation Conference (NRVC) Outstanding Recognition Award later this month at the organization's biennial convocation.
The Outstanding Recognition Award is given to honor NRVC members who have made a remarkable contribution to vocation ministry. Sammon is being recognized for his lifetime body of work, including his leadership and the 10 books he has written. "Brother Sean possesses an incredible vision for religious life. His extraordinary words, both spoken and in writing, amplify a message of hope that is pragmatic and audacious," said Sister Deborah Borneman, NRVC's Director of Mission Integration. "The NRVC Outstanding Recognition Award magnifies his national and international accomplishments as a humble, courageous leader in vocation ministry."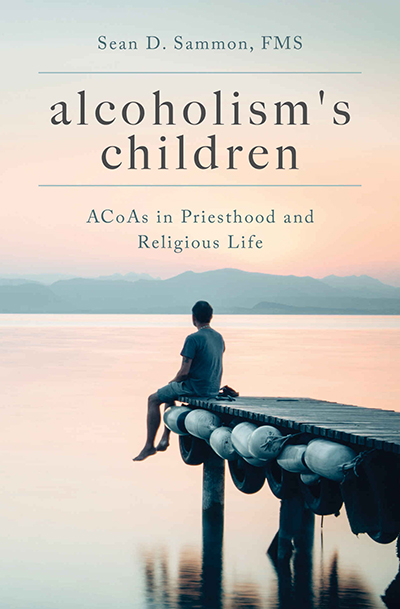 Among Sammon's many accomplishments is his exploration of the impact of alcoholism on the clergy and on families. In 2019, Sammon, a licensed clinical psychologist, published an extensively updated version of his book, Alcoholism's Children, which delves into the issues facing adult children of alcoholics. In writing the book Sammon hoped to expand "the understanding that alcoholism is a family affair; its impact is experienced by the person who is alcoholic as well as everyone else in the family," and to reopen a topic that has seen limited treatment since the 1980s. The book received a Catholic Press Association award this summer.
"I've spent a good part of my life working as a clinical psychologist. It's been an incredible privilege to have been allowed into the lives of others in this way," said Sammon. "People in counseling and therapy share with you their dreams and hopes as well as their fears and uncertainties. And my role? To listen carefully, be a fellow traveler, help them to understand that the source of healing lies within them."
Sammon noted he was humbled by the NRVC honor. "NRVC fosters the belief that the lives of individual priests, sisters and brothers as well as their life together, lived with joy and a love of God, is the best way to introduce others to this way of life, and to invite those to join who may feel the same call."
NRVC will present Sammon with the Outstanding Recognition Award in a virtual ceremony on October 31.