Faculty
ESPN Producer Chris Riviezzo Named Interim Director of Marist's Center for Sports Communication
Anthony Proia, Director of Media Relations, anthony.proia@marist.edu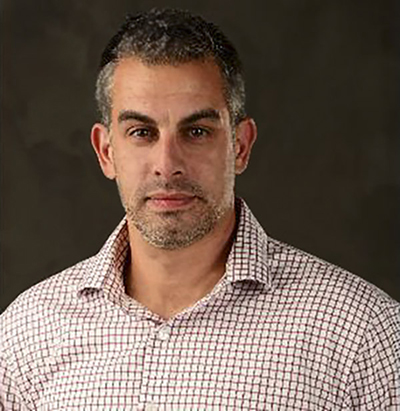 POUGHKEEPSIE, N.Y. – Marist College has named long-time ESPN producer Chris Riviezzo as the Interim Director of the College's Center for Sports Communication. Riviezzo, who is a Marist alumnus and Dutchess County native, has been a highly regarded studio producer at ESPN for more than two decades, working on productions of some of the biggest events in sports.

Since his arrival at ESPN in 2001, Riviezzo has been involved in studio productions for the network's National Football League coverage, the FIFA Men's and Women's World Cup, the Rose Bowl, the Sugar Bowl, the NCAA Women's Final Four, Major League Soccer and will continue to be a part of ESPN's College Football coverage in the fall. He now brings his world class experience from ESPN to the Center for Sports Communication at Marist, a program which has become a global leader in the study of sports journalism, information and experiential learning.

"I have been fortunate enough to work on some of the highest stakes productions in sports during my career," says Riviezzo. "I look forward to the opportunity to take much of what I've learned over these many years to enhance the experience of Marist students in the Center for Sports Communication."

A graduate of the Marist Class of 1996, Riviezzo has stayed close to his Marist roots, working as an adjunct professor since 2019, where he teaches a sports broadcasting class. While he has worked at ESPN's studios in Bristol, Connecticut for more than twenty years, Marist has always been top of mind for him.

"Chris brings a wealth of experience working at the highest level of sports television production and has a deep background here at Marist," said Dr. Jacqueline Reich, Dean of the School of Communication and the Arts. "He is highly respected within the industry and has a valuable understanding of the evolving sports media landscape. His expertise will provide the students in our program with a truly unique experience," she said.

"This is a tremendous opportunity for me to lead this great program in a very familiar setting," said Riviezzo. "I very much look forward to contributing to the development of students at Marist and can't wait until the fall semester when they arrive," he said.

Riviezzo graduated from Spackenkill High School in Poughkeepsie in 1991. During his time as a student at Marist, he was a Communications major and a member of the Men's Soccer team. Riviezzo replaces Jane McManus, who had served in the role as Director of the Center for Sports Communication since 2018.

About the Marist Center for Sports Communication

Marist's Center for Sports Communication is part of the School of Communication and the Arts, in which students can major in Communications with a concentration in Sports Communication. The concentration requires that students read and analyze sports in new ways, critically examining the role of sports in society and considering such areas as gender, race, and public policy in the context of sports. The program prepares students for careers in sports information and journalism through academic coursework, internships and, outstanding experiential learning opportunities like Center Field and the ESPN Teaching Control Room.