Student Achievement
Summer Doesn't Slow Down for These Students (Part 2)
Bryan Terry, Assistant Director of Content Marketing & Communications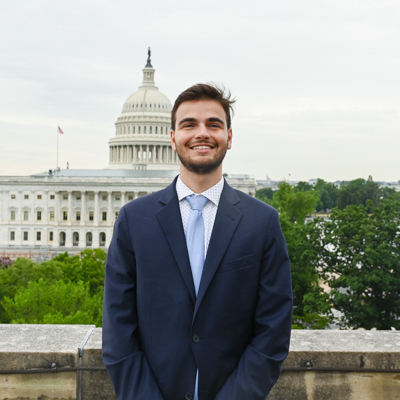 Zach Breton ('24) - Major: Public Relations
Zach built upon connections he made at a Marist alumni networking event in Washington, DC, to earn a position as press intern in the office of Pennsylvania Representative Chrissy Houlahan. In this role, Zach worked with the communications team to draft social media posts, write newsletters and press releases, and create video content, while also attending congressional hearings on important issues from nutrition to human rights.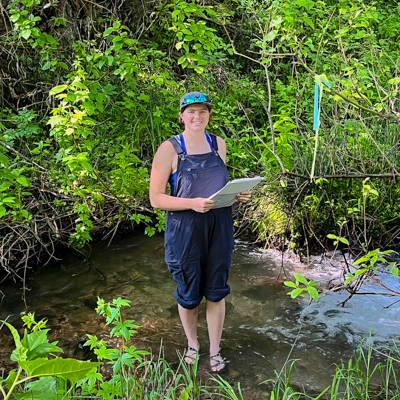 Avalon Johnson ('25) - Dual Major: Biology and Environmental Science and Policy
Avalon spent 10 weeks of the summer in Idaho working on a project funded by the National Science Foundation to explore relationships between natural processes, living things, and water in streams. In working on the Aquatic Intermittency Effects of Microbiomes on Streams project, Avalon hiked through the mountains, sampled stream water, and spent time in a laboratory as well. Avalon learned so much about field and lab techniques, and loved working in such a beautiful setting, she said.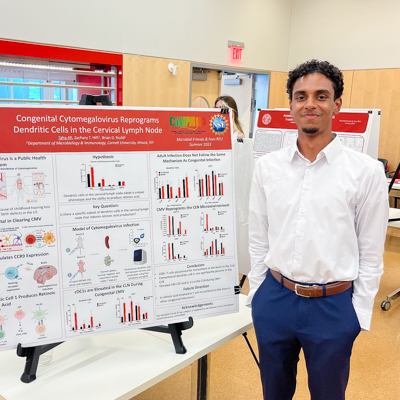 Taha Ali ('25) - Major: Biomedical Sciences
Taha worked at Cornell University's Institute for Host-Microbe Interactions and Disease as part of a National Science Foundation-funded research project. His work focused on uncovering the immune response to viral infections. At the end of his research program, he showcased his work at a symposium. He enjoyed the experience of being in a lab learning research methods and discovering new things, in addition to mentorship that allowed him "to thrive," he said.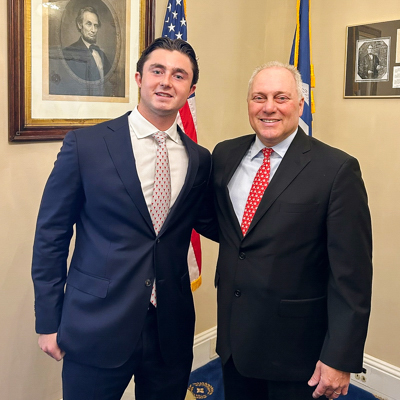 Alex DiVincentis ('24) - Major: Political Science
Alex worked in Washington, DC, in the office of House Majority Leader Steve Scalise, gaining an understanding of legislative and political processes. Alex worked alongside legislative aides and other staff dealing with political issues on the local and national levels. Among other projects, he researched key policy areas to ensure alignment with Scalise's political ideology and sat in on hearings in order to help with administrative tasks. Alex said his experience "exceeded all expectations and was tremendously gratifying."
Emily Stellakis ('24) - Major: Political Science
Emily spent the summer as an intern in the press office of U.S. Senate Majority Leader Charles Schumer. Emily's tasks included tracking media coverage, drafting press releases, conducting research, and assisting with other projects coordinated by the press team. This internship provided Emily with an up-close look at the workings of Congress. She attended weekly press conferences in the Capitol, as well as hearings and votes in the Senate Chamber on issues ranging from Supreme Court ethics to artificial intelligence.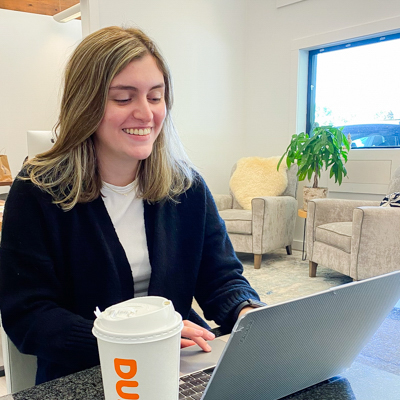 Lindsey Clark ('24) - Major: English
Lindsey spent her summer writing about Hudson Valley history, businesses, and community events at Main Street Magazine. Lindsey has worked summers with Main Street for several years, starting out as an intern and becoming a paid writer. In her work, Lindsey said she builds on what she learned in writing classes at Marist, while also bringing insights from her magazine experience to her English studies. "I have learned and grown immensely as both a writer and person by working for this publication," Lindsey said.