red
A Major to Expand the Future of Cybersecurity
Being one of unique institutions with a true major in Cybersecurity, this program is designed to do more than teach you about the industry. It is designed to create a path for you to impact the future of cybersecurity. With the faculty leadership, cutting-edge technology, and hands-on experiences that this program offers, you'll not only earn your place in the industry – you'll change, improve, and navigate the cybersecurity industry even further into the future.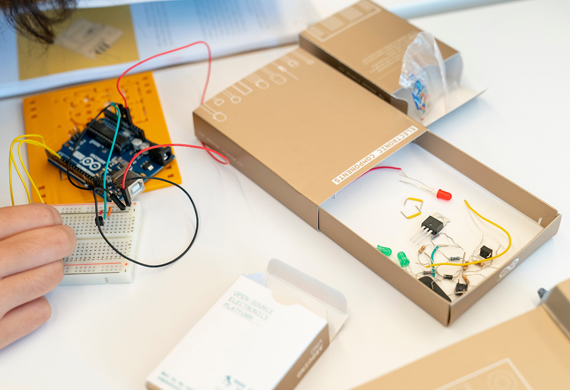 Become the Next Leader in Cybersecurity Through an Advanced Curriculum
Looking to make a difference in the future of cybersecurity? Our curriculum is designed to provide you with the tools to assume leadership roles in cybersecurity innovation. You'll learn about:
Fundamental concepts based on established cybersecurity professional standards
Cyber-defense tools and techniques
Security governance, risk management, auditing, and ethics
Penetration testing of data center servers, storage, and networks
Cryptography, forensics, and cyberwarfare
Mobile device and wireless security
We offer a major, minor, and certificate in Cybersecurity, so choose the option that best suits your future goals.
Put Your Knowledge to the Test in the Field
"Wanting more experience in my field, I was able to join the Marist/IBM Joint Study which I had been interested since sophomore year. Here, I am researching Quantum Computing and how to code in it. I am so grateful for what Marist has given me so far, and I believe Marist has prepared me to succeed."
DeAnna Singer
Cybersecurity Major, Minors in Computer Science, Information Technology, and Criminal Justice
A Day in the Life of a Marist Cybersecurity Student
Mandy Ambroise
Cybersecurity Major, Computer Science Minor
Follow Cybersecurity major, Mandy Ambroise on a tour of her typical day on the Marist campus. Mandy shows us around campus and what she experiences on a daily basis: her dorm in Lavelle Hall, North End Dining, and the Hancock Center, including the state-of-the-art Security Operations Center.

Apply Cybersecurity Classroom Principles in our Security Operations Center
At Marist, we believe that a quality education includes frequent opportunities to practice techniques and learn by doing in a safe and hands-on environment. Our Cybersecurity students get the most use out of our Security Operations Center – a cybersecurity hub that allows you to practice hacking, prevent automated breaches, master cyber-defense technology, and conduct research on cybersecurity methods alongside experienced faculty.
Learn More About the Security Operations Center >
Faculty Who Lead in Cybersecurity Innovation
At Marist, you'll be studying in a hands-on learning environment with faculty who are experts in the cybersecurity industry and are determined to continue to enhance the discipline.
In fact, Dr. Casimer DeCusatis, who leads cybersecurity education and research for the School of Computer Science and Mathematics and oversees the Security Operations Center, has decades of research and education experience in cybersecurity. Having worked as an IBM Distinguished Engineer and IBM Master Inventor, Dr. DeCusatis has over 150 patents and has co-authored more than 200 technical papers, book chapters, and encyclopedia articles.
Internationally Recognized Career Destinations in Cybersecurity
After their education with Marist, our Cybersecurity students go on to careers with internationally recognized organizations all over the globe. Below are only a few examples of the career destinations our Cybersecurity students work with: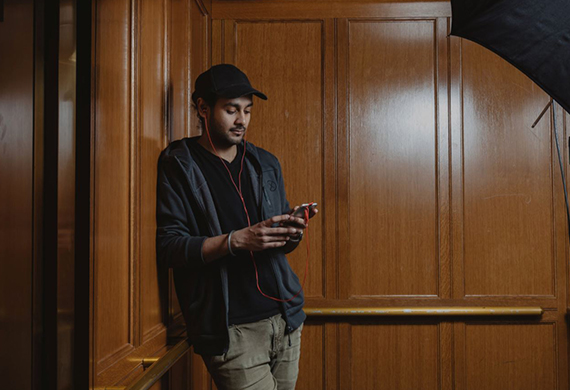 Cybersecurity Grad Named Forbes
30 Under 30
Enrolling at Marist College marked Kulvinder's first visit to the United States. At Marist, he declared a major in computer science and a minor in cybersecurity. His journey to the US sparked his interest in travel which, combined with his interests in emerging technologies like blockchain and artificial intelligence, have manifested into an impressive career venture. Lotay, along with his fellow confounders, have been recongized among Forbes' 30 Under 30 in Consumer Technology for their software Pilota, which uses artificial intelligence to measure travel risk, like the odds of flight delays. Since launching in 2019, the company has analyzed over 200,000 flights.
Students walking in front of the rotunda
The Value of a Marist Education
At Marist, we pride ourselves on our dedication to providing our students with a well-rounded liberal arts education that prepares them for practical experience and profound success in their field. But don't just take our word for it - the numbers speak for themselves.
Of current students are satisfied with their Marist Experience
Graduation rate, higher than the average for public and private colleges
Employed or attending grad school 6 months after graduation
Top 50 "Colleges That Create Futures"
Top Regional Universities-North
"Best Colleges"
Featured News
The ambitious strategic plan will carry Marist through and beyond its upcoming centennial celebration.
Guided by a vision to improve the world through education, a bold new strategic plan will launch Marist into its second century.
Celebration of Undergraduate Research, Scholarship, and Creative Activity (CURSCA)
Get More Info
Request for More Information