Marist 2020 Presidential Search Committee
Chairing the Committee
​Mr. Ross A. Mauri '80/P'15 – General Manager IBM Z, IBM Corporation and Chair of the Marist College Board of Trustees. Ross Mauri is the General Manager for IBM Z. In this capacity, he is responsible for all facets of IBM's worldwide Z and LinuxONE business including strategy, architecture, technology, engineering, marketing, sales and overall financial performance. After joining IBM in 1980, Mr. Mauri held various technical and management positions in software development. In 1993, he was appointed Director of the Paris-based Client/Server Computing unit overseeing strategy in Europe, Middle East and Africa, and later served as GM of Software Marketing for EMEA. In 1996, Mr. Mauri was appointed Technical Assistant to IBM's Chairman and CEO. He later held various executive positions in the mainframe business, including leading hardware development, marketing, solutions and strategy. He was a key leader in the transformation of these large systems from Bi-Polar to CMOS technology, a major milestone for IBM and the industry. Mr. Mauri then went on to lead IBM's UNIX and Linux initiatives. In 2003, he became VP, Development, IBM Systems Group, leading a global organization responsible for IBM's industry-leading server and storage platforms. Later he led the expansion of IBM's pioneering global e-business initiative. In 2006 he became GM of IBM's Power Systems business, the worldwide market leader in UNIX systems. Mr. Mauri then moved to an IBM headquarters role responsible for leading enterprise transformation and productivity initiatives across IBM. Mr. Mauri earned a Bachelor of Arts degree in computer mathematics from Marist College. Mr. Mauri now serves as Chairman of the Marist College Board of Trustees and has a strong commitment to supporting education and arts in the Hudson Valley. Twitter - @rossmauri, LinkedIn - Ross Mauri
​
From the Board of Trustees
​Mr. Neil Bender P'18 – President, William Gottlieb Real Estate. Neil Bender has been a Trustee since 2015. A graduate of the University of Maryland and Touro College School of Law, Neil is the President of William Gottlieb Real Estate, which has significant real estate holdings in Manhattan and the Hudson River Valley. The company also owns several farms that reflect Neil's involvement in conservation, sustainability and environmentalism.
​
​Mr. James A. Cannavino – Senior Vice President, IBM Corporation (retired). James A. Cannavino has been a Director of the 1-800-Flowers Company since June 2007. He is Chairman of the compensation committee. Mr. Cannavino served as Chairman of the Board of Direct Insite (now Paybox) from 2000 through 2011 and was Chief Executive Officer from December 2002 until May 2011. Paybox is a global provider of financial supply chain automation across procure-to-pay and order-to cash business processes. Paybox was sold to OSG Billing Services in 2018. From September 1997 through April 2000, he was elected non-executive Chairman of Softworks, Inc. (a wholly owned subsidiary of Direct Insite, formerly Computer Concepts), which went public and was later sold to EMC. Mr. Cannavino was also the Chief Executive Officer and Chairman of the Board of Directors of Cybersafe, Inc., a company specializing in network security. Prior to Cybersafe, Mr. Cannavino was President and Chief Operating Officer of Perot Systems Corporation; he was elected to serve as Chief Executive Officer through July 1997. Mr. Cannavino retired from IBM in 1995, a career that spanned over 30 years, where he was Senior IBM Company Vice President for Strategy and Business Development. Mr. Cannavino is an emeritus member of the Board of the National Center for Missing and Exploited Children. Mr. Cannavino is one of the founding members and is the immediate past Chairman of The International Center for Missing and Exploited Children Retired. He is a past Chairman of the Board of Marist College in Poughkeepsie, New York and continues to serve on the board.
​
​Mr. Robert R. Dyson – Chairman and CEO, The Dyson Kissner Moran Corporation. Robert "Rob" R. Dyson is Chairman and CEO of The Dyson-Kissner-Moran Corporation, a privately owned, diversified investment holding company that was founded by his father Charles H. Dyson in 1954. Rob also owns and manages a diverse array of private investments, and earlier in his career had been the founder and owner of a regional radio broadcasting group of Hudson Valley radio stations. Civic and community leadership is important to Rob and he currently serves on the boards of Nuvance Health, Marist College, and Indianapolis Motor Speedway Foundation and is a life member of the board of Trustees of Cornell University. Rob carries on a Dyson family tradition both in his personal philanthropy and through the work of the Dyson Foundation. The Foundation, which Rob has led as Chairman since 2000, made grants of $10 million in 2019 and more than $381 million since its founding in 1957. Rob earned a BA in Economics from Marietta College and an MBA from the Johnson Graduate School of Management at Cornell University. Rob lives in Millbrook, NY, and has two children and six grandchildren.
​
​Mrs. Ellen M. Hancock – Immediate Past Chair of the Marist College Board of Trustees. Ellen M. Hancock is the former President of Jazz Technologies, Inc and also served as President and Chief Operating Officer of its predecessor Acquicor Technology Inc from August 2005 to June 2007. She is also the former Chairman and Chief Executive Officer of Exodus Communications, a leader in complex internet hosting and managed services. Prior to that, Hancock was with IBM for 29 years, serving in various staff and line executive positions. She was appointed an IBM vice president in 1985 and senior vice president in 1992. Her last position was as Senior Vice President and group executive, responsible for the networking hardware division, the networking software division, and the software solutions division. Following IBM, Hancock joined National Semiconductor in September 1995 as an executive vice president and Chief Operating Officer in the office of the president reporting to the CEO. She also served with Apple Computer in 1996 as Executive Vice President, R&D and Chief Technology Officer. Hancock was a member of the boards of directors of Colgate Palmolive, Aetna, EDS, and Watchguard. She is the Immediate Past Chair of the Board of Trustees of Marist College and also formerly served on the boards of Santa Clara University, College of New Rochelle and SUNY New Paltz. She is a graduate of the mathematics program at the College of New Rochelle, holds a Master of Arts degree in mathematics from Fordham University, and an honorary Doctorate of Humane Letters from the State University of Western Connecticut and the College of New Rochelle.
​
​Dr. James P. Honan '78 – Senior Lecturer on Education, Harvard University. James P. Honan (Marist '78, M.A. and Ed.S. - George Washington University, Ed.M. and Ed.D. - Harvard University) is a Senior Lecturer on Education at the Harvard Graduate School of Education (HGSE). His teaching and research interests include financial management of non-profit organizations, strategic planning, organizational performance measurement and management, and higher education administration. He teaches in numerous executive education programs for education and non-profit leaders at Harvard and is the Educational Co-Chair of HGSE's Institute for Educational Management (IEM). He has served as a consultant on strategic planning, resource allocation, and performance measurement and management to numerous colleges, universities, schools, foundations, and non-profit organizations both nationally and internationally.
Dr. Honan is a member of the Board of Trustees of Marist College and the National Association of Independent Schools. He served previously as a trustee of Fitchburg State University, the Dana Hall School, ERB (Educational Records Bureau), Buckingham, Browne, and Nichols School, and the Plan for Social Excellence.
​
​Bro. John Klein '70, FMS – Former Provincial of the Province of the United States, Marist Brothers. Brother John Klein, FMS has extensive experience in both religious and school leadership. He served two terms as the Provincial of the former Marist Brothers Esopus Province and became the first Provincial of the Province of the United States in 2003. In 2009 he was elected as a member of the Marist Brothers General Council in Rome. From 1997-1999 he was the President of the Conference of Major Superiors of Men in the U.S.
Prior to his tenure as Provincial, he was the Principal of Archbishop Molloy High School and later the President of Marist High School in Bayonne, New Jersey. He also earned his Doctorate in American History from Fordham University in 1980.
A Marist College graduate in 1970, Brother John has served as a member of the Marist College Board of Trustees for over ten years.
​
​Mr. Christopher G. McCann '83 – President and CEO, 1-800-FLOWERS.COM. Chris McCann, President and Chief Executive Officer, 1-800-FLOWERS.COM, Inc., is responsible for the company's operations across all of its brands and businesses. He oversees the company's strategic, operational, and organizational processes, including the development, implementation, and execution of annual and longer-term strategic, operating, and budget plans.
Chris joined the organization in 1984, helping lead the disruption of the flower industry with the company's innovative use of 800# watts-line technology and subsequently helping transform the company with the adoption of online technology as a pioneer in e-commerce. He served as President of 1-800-FLOWERS.COM, Inc. for several years and was named CEO in 2016. Chris has played a pivotal role in building 1-800-FLOWERS.COM, Inc.'s reputation as one of the leading e-commerce and multi-channel retailers in the country. He is well-known for embracing technology innovations that enhance customer engagement, particularly in the areas of social, mobile, and conversational commerce. Chris believes strongly in the company's mantra that its "best product is the customer experience." As a result of his leadership in driving a culture of innovation at 1-800-FLOWERS.COM, Inc., Chris was named to the National Retail Federation's "The List of People Shaping Retail's Future 2018." Additionally, the company was named one of 2017's most innovative e-retailers on the Internet Retailer 'Hot 100' list.
Chris currently serves as Vice Chairman of the Board of IGHL, a facility dedicated to the enrichment of the lives of developmentally disabled adults, a cause that is near to his heart. In 2005, together with his brother Jim, he helped found Smile Farms Inc., a non-profit organization dedicated to providing meaningful job opportunities for individuals with developmental disabilities. Today, Smile Farms operates eight campuses and employs over 140 individuals. Chris also serves as a member of the Board of Trustees of Marist College.
Chris earned a BA in Political Science from Marist College.
​
​Mrs. Genine McCormick '88/P'16 – Certified Public Accountant. Genine McCormick is a CPA from Long Island, NY who has previously worked for Arthur Andersen & Co and Morgan Stanley. She serves as the Treasurer of the McCormick Family Foundation which she created with her husband Michael to support programs that create a positive impact on children's lives. She was Chair of the Board of Holy Child Academy in Old Westbury, NY, and currently sits on the Marist College Board of Trustees Executive Committee as well as Chairs the Audit Committee and is a trustee on the Advancement Committee. Genine is also the Secretary and Treasurer in a newly formed public charity, Abaco Medical Relief Fund, which is being established to provide medical care to the people on the island of Abaco, Bahamas which was destroyed by Hurricane Dorian in September 2019.
​
​Mr. Alvin A. Patrick, Jr. '86 – Executive Producer, CBS News. Alvin Patrick is a 32-year veteran of broadcast, digital, and cable network television. He has been a news, sports and entertainment executive and producer at CBS, ABC, HBO, MTV, and ESPN. He is currently the Executive Producer of CBS News' Race and Culture Unit where he heads the initiative for diverse reporting across the news division. Since 2012, Mr. Patrick has produced stories across all CBS News platforms – including 60 Minutes, CBS Evening News, Sunday Morning, 48 Hours, Face the Nation, and CBS This Morning – with special correspondent James Brown.
Mr. Patrick has received numerous awards for his work, including six (6) National Emmy award nominations, six (6) National Association of Black Journalists awards, a Gabriel Award, and a Freddie Award. He also shared two (2) Edward R. Murrow Awards with his colleagues at CBS News.
Mr. Patrick serves on the Board of Trustees of Marist College in Poughkeepsie, NY. In 2015, he received the Marist College Distinguished Alumni Medal, the highest award given to a Marist graduate.
Mr. Patrick earned an MFA in television production from Brooklyn College in 1988 and a BA in Communication Arts (broadcast journalism) from Marist College in 1986.
​
​Mr. Jerome A. Pickett '98 – Executive Vice President & Chief Security Officer, National Basketball Association. As Executive Vice President & Chief Security Officer at the National Basketball Association, Jerome Pickett oversees all aspects of the league's global security operations. Prior to joining the NBA in October 2014, Jerome spent 16 years with the United States Secret Service (USSS). Jerome has received numerous awards, including the U.S. Secret Service Medal of Valor for his heroic actions during 9/11. Jerome earned a Masters in Homeland Security from American Military University and a BA in Criminal Justice from Marist College. He is currently pursuing an MBA with a focus in Ethical Leadership from Marist College and serves on the Marist College Board of Trustees.
​
​Mr. Robert Shanahan '83 – Former President and CEO, Lightower Fiber Networks. Robert Shanahan was the president and chief executive officer of Lightower Fiber Networks, a privately held company that provides broadband infrastructure, digital fiber optic networks, and data center services. He oversaw the company's dramatic expansion which culminated in Crown Castle International Corp. finalizing its bid to acquire Lightower for $7.1 billion in November of 2017
Shanahan co-founded Conversent Communications and served as the company's president and CEO from 1998 until it was sold in 2006. Shanahan began his career with Pace Long Distance Company, a start-up long-distance provider. Throughout his career, he also held senior management positions with MCI, Brooks Fiber.
A longtime supporter of his alma mater, Shanahan has participated in Marist's Hudson Valley Scholars program and is also actively involved with the Boys & Girls Club and a Trustee with the Bob Woodruff Foundation.
​
From the Faculty
​Dr. Sally Dwyer-McNulty – Professor of History and Director of the Core/Liberal Studies program. Sally Dwyer-McNulty is a Professor of History at Marist College. She earned her PhD in American history at Temple University in Philadelphia, Pennsylvania. Her fields of study included US religious history, women's history, US foreign policy, and Latin American history. At Marist, Professor Dwyer-McNulty offers a variety of classes, including a First Year Seminar on the history and legacy of John F. Kennedy, as well as classes on Franklin and Eleanor Roosevelt, American Women's History, Religious History, and Oral History. She also enjoys teaching courses through the Center for Civic Engagement and Leadership. Her articles and essays have appeared in journals such as The Journal of American Studies, Reviews in American History, and US Catholic Historian. She is also the author of Common Threads: A Cultural History of Clothing in American Catholicism (Chapel Hill: University of North Carolina Press, 2014). Active in the Hudson Valley, Professor Dwyer-McNulty serves as a trustee for the Red Hook Public Library and the June and Aaron Gillespie Forum. She also serves as the official Historian for the Village of Red Hook.
​
​Dr. Pamela J. Harper – Associate Professor of Marketing. Dr. Pamela J. Harper is an Associate Professor in Marist's School of Management. She holds a PhD in Business Strategy from the Lally School of Management and Technology at Rensselaer Polytechnic Institute in Troy, New York. Prior to pursuing her PhD, she spent 11 years with General Electric on the renowned Corporate Audit Staff in various consulting assignments in the US, Europe, and Asia and thereafter in management positions in Six Sigma Quality, Pricing Management, and eBusiness. She also has employment experience with Eli Lilly, Procter & Gamble, and NCR Corporation. Dr. Harper's experience includes both the for-profit and not-for-profit business sectors. She has served on the Board of Directors for a number of non-profits, including Vice Chair of the Board of Directors for Albany County Land Bank Corporation. Dr. Harper's research primarily focuses on the intersection between firm performance and society.
​
​Dr. Eitel J.M. Lauría – Professor of Information Technology & Systems and Director of Graduate programs. Dr. Lauría is a Professor of Information Technology and Systems and the Director of Graduate Programs at the School of Computer Science & Mathematics, including the Master of Science in Computer Science/Software Development, the Master of Science in Information Systems, and the Advanced Certificate in Business Analytics. Prof. Lauría has worked in the IS/IT industry for 20+ years, serving as a technology consultant to IBM, Microsoft, ExxonMobil, Reuters, Hewlett Packard, GE Global Research, and the World Bank among other global corporations. Dr. Lauría's research has been published in a number of prestigious journals, including Decision Support Systems, the European Journal of Operational Research, the Journal of Learning Analytics, Expert Systems with Applications and the ACM Journal of Data and Information Quality. He is the recipient of the 2015 Marist College Board of Trustees Distinguished Teaching Award. Prof. Lauría was born and raised in Buenos Aires, Argentina, so he describes himself as an "Argentino" and a "Porteño" – a nickname given to those who grew up in the city of Buenos Aires and its surrounding neighborhoods. He is a squash player, a scuba diver, a former rugby player, and has a passion for soccer.
​
​Dr. Julie B. Raines – Associate Professor of Criminal Justice and Chair of the Faculty Affairs Committee. Julie B. Raines is an Associate Professor in the Criminal Justice Department at Marist, with both a Ph.D. and law degree. Dr. Raines teaches Senior Seminar: Capping, CJ Ethics, Law and Society, CJ Cross Cultural Systems, and FYS: True Crime in Film. Her dissertation, Ethics in Policing, was published in 2010 with Jones & Bartlett. Dr. Raines has published several articles in the areas of mental health court jail diversion and policing, including Screening Participants into Mental Health Court Jail Diversion Programs, Mental Health Court Survey, El Al Airline Passenger Profiling Revealed, Law Enforcement Policy: Use of Force and her most recent article Communicating Office Policy Regarding Ethical Misconduct in Law Enforcement Training. During her career, Dr. Raines has submitted over $3 million in grant requests and administrated close to $300,000 in grant funding, focusing primarily on implementing mental health jail diversion courts. In 2009, Dr. Raines earned a Faculty Excellence Award in the area of Outreach and Public Engagement from Northern Kentucky University for her role in developing a regional mental health court. In 2012, Dr. Raines earned a Faculty Recognition Award for excellence in research from Marist College.
​
From the Deans' Council
​Dr. Alicia Slater – Dean of the School of Science. Dr. Alicia Slater was appointed Dean of the School of Science on July 1, 2018. Prior to coming to Marist, Dr. Slater was professor of biology and chair of the Biology Department at Stetson University in DeLand, Florida, where she worked for 15 years. While biology chair, she also served as chair of the Health Sciences Department, and she held the endowed Hollis Chair of Health and Wellness, for which she was responsible for overseeing retention efforts of students in STEM majors. As the university's director of curriculum and assessment, Dr. Slater served as a member of the Provost's Cabinet and oversaw general education and/or program-level assessment for Stetson's College of Arts & Sciences, College of Law, School of Business, and School of Music. A molecular ecologist, Dr. Slater holds a B.S. in biology from Georgia Institute of Technology and M.S. and Ph.D. in biology from Virginia Polytechnic Institute and State University.
​
From the Administration
​Mr. Sean P. Kaylor '90 – Vice President for Enrollment, Marketing, and Communication. Following his graduation from Marist College in 1990, Sean began his career in The Office of Admission as an Assistant Director and worked his way up to Vice President for Admissions and Enrollment Planning by 1998. He now serves as Vice President of Enrollment, Marketing and Communications. In this role he oversees Undergraduate and Graduate Admission, Enrollment Services, Student Financial Services and College Marketing and Communications for both the main campus in Poughkeepsie, New York and the Marist campus in Florence, Italy. Sean has presented and moderated at regional and national conferences on all topics related to enrollment management. He is a Past President of the New York State Association for College Admission Counseling (NYSACAC) and currently serves on the Board of Directors for the National Research Center for College and University Admissions (NRCCUA) and Saint Bernard School in Southeastern Connecticut. Sean lives in Poughkeepsie, New York with his wife Paula and two daughters, Katie and Samantha.
​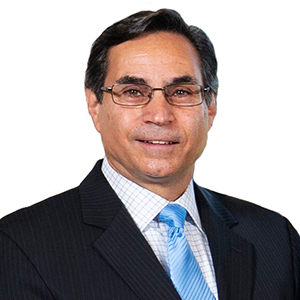 ​Mr. John Pecchia – Vice President for Business Affairs/CFO. John Pecchia was appointed Vice President for Business Affairs/CFO in September 2010. John comes to Marist from D'Youville College in Buffalo, New York, where he served as Vice President for Financial Affairs and Treasurer. John is responsible for overseeing the Business Office, Purchasing, Budget and Finance, and the Bookstore. In addition, John is responsible for endowment and investment oversight, long-range forecasting, audit and financial reporting, bond financing, treasury activities, as well as the preparation, communication, and maintenance of the College's annual operating and capital budgets. Previously, John served as the Vice President for Financial Affairs/CFO at St. John Fisher College in Rochester, New York, and as Vice President for Business Affairs and Treasurer at the New York Chiropractic College in Seneca Falls, New York. John received a B.S. in Accounting with honors from the New York Institute of Technology, an M.B.A. in Management and Leadership from the Rochester Institute of Technology, and an honorary Doctorate of Humane Letters from the American College of Chiropractors. He is also a certified public accountant. John and his wife Debbie have two sons, Brian and Michael.
​
​Ms. Iris Ruiz-Grech P'17/P'19 – Director of the Center for Multicultural Affairs/HEOP/Campus Liaison Foster Youth College Success Initiative (FYCSI). Iris Ruiz-Grech has been Director of Marist's Center for Multicultural Affairs since its inception in September 2008. Additionally, since 1993 she has been Director of the Arthur O. Eve Higher Education Opportunity Program and the campus liaison for the Foster Youth College Success Initiative grant since 2015. Beginning her Marist career in 1990 as Assistant Director of the Higher Education Opportunity Program, she was also an adjunct Spanish instructor in the Modern Languages Department from 1991-2001. Previously, she was Senior Financial Aid Officer at Columbia College, Columbia University, serving there from 1986-90.
From 2010-13, Ms. Ruiz-Grech was Marist's institutional representative for the Hispanic Association of Colleges & Universities and is currently a member of the National Association of Diversity Officers in Higher Education, NAFSA: Association of International Educators, and the Association of American Colleges & Universities. She is active with the HEOP Professional Organization, serving from 1991-95 on the Executive Board as Secretary and now as Mid-Hudson Regional Representative. She was appointed to search committees for Marist's Academic Vice President and Executive Vice President and to two Middle States Self-Study Process Steering Committees (2011-13; 2001-03). She has actively participated in the US Pathway Program and the Diversity Council's institutional committees.
A graduate of Tulane University with a B.S. degree in psychology, Ms. Ruiz-Grech holds a M.A. in Higher and Adult Education-Student Personnel Administration from Teachers College, Columbia University, where she was inducted into the Kappa Delta Pi Honor Society in Education.
Ms. Ruiz-Grech and her husband Anthony Grech have three children, Paul, Rebecca and Verónica. Paul is a member of Marist's Class of 2017 and Verónica is a member of the Class of 2019.
​
From the Student Government Association
​Ms. Roda Mohamed '21 – President of the Student Body. Roda Mohamed is entering her senior year at Marist College where she is majoring in Economics and Finance. Originally from Somaliland, she is proud to have made the Hudson Valley her home away from home. At Marist, in addition to her academic interest in the financial market, international development, and politics, Roda's passion for leadership truly blossomed her sophomore year. As an active club member, she quickly discerned that she has a passion for leadership and a soul that is constantly in search for growth and problem-solving. At Marist, Roda has been an active member in Beta Alpha Psi, Muslim Student Association, Asian Alliance, Black Student Union, and the many more cultural clubs here at Marist. In her time at Marist, Roda has interned with Goldman Sachs, Morgan Stanley, U.S. House of Representative, and Atlas Air. Her thoroughness, adaptability, and positive attitude demonstrated by her time at Marist College and beyond are traits that make an impactful leader. These experiences have better defined her critical thinking skills and enabled her to think through problems in search for optimal solutions. Inspired by her roots, Roda has also spent time collaborating with the Poughkeepsie Mayor during his election in order to advocate on behalf of low-income families around the town of Poughkeepsie. In her spare time, Roda enjoys reading, studying foreign languages, and spending time with friends.
​
From the Alumni Association
​Mrs. Eileen Altobelli '82 – President of the Marist College Alumni Executive Board and Alumni Representative to the Marist College Board of Trustees. Eileen is Head of Client Services for the division of mutual fund recordkeeping at BNY Mellon where she leads a team of client relationship managers. Throughout her 30+ year career in financial services, her responsibilities have included operations management, product development, and project oversight.
She graduated from Marist in 1982 with a BS in Environmental Science and was a member of the women's crew team. In June 2020, she accepted the position of President of the Alumni Association Executive Board.
Eileen, her husband Dave, and daughter Lauren reside in Franklin, Massachusetts where they have lived for the past 24 years.