Dr. Katharine Dill
Assistant Professor of Social Work/Coordinator of Field Education
Bio
Katharine enthusiastically joined the Marist Social Work Program in August 2016. She completed her Bachelor of Social Work Degree at King's College, University of Western Ontario in 1988, Master of Social Work Degree from University of Toronto in 1993 and Diploma in Social Work Research, also from University of Toronto in 2002. She spent 16 years working in the child welfare field as a front-line staff practitioner, supervisor, agency trainer, and project manager. She returned to school to complete her doctoral education at the Factor-Inwentash Faculty of Social Work, University of Toronto in 2004. As an adjunct lecturer, Katharine taught clinical, organizational and research courses in the Master of Social Work program during and after the completion of her Ph.D.
From 2007-2013, Katharine was the founding Executive Director of Practice and Research Together (PART). Katharine then undertook a big life adventure in 2013, when she accepted the position of assistant professor (lecturer) at Queen's University Belfast, Northern Ireland, U.K.
Her current program of research focuses on the elements of teaching and learning that promote quality field education practice in social work education. She embraces learning from her role as the field education coordinator and seeks to channel this knowledge into practice-based research.
---
Education
BA, Social Work, University of Western Ontario, Canada, 1988
MA, Social Work, University of Toronto, Canada, 1993
Diploma in Social Work Research, University of Toronto, Canada, 2000
PhD, Social Work, University of Toronto, Canada, 2010
Post-graduate Certificate in Higher Education, Queen's University Belfast, spring 2015
Supervision of Post-graduate students, Queen's University Belfast, May 2015
---
Research Interests / Areas of Focus
Social Work Field Education and Social Work Supervision
---
Selected Publications
Benton, A. D., Dill, K., & Williams, A. E. (2017). Sacred time: ensuring the provision of excellent supervision. Journal of Workplace Behavioral Health, 32(4), 290-305. https://doi.org/10.1080/15555240.2017.1408416
Dill, K., Shera, W., & Webber, J. (2017). Teaching Note: many hands make light work: team teaching in social work education. The Journal of Baccaulearate Social Work, 22(22), 207-216
Dill, K. (2017a). Field education literature review: Volume 1. Field Educator, 7 (May), 1-5. Retrieved from http://fieldeducator.simmons.edu
Dill, K. (2017b). Field education literature review: Volume 2 emotional triggers to field experiences: preparing students and field supervisors. Field Educator, 7 (October). Retrieved from http://fieldeducator.simmons.edu
Westwood, J., Dill, K., Campbell, A., & Shaw, A. (2017). Making it "APP"en: service user feedback: developing and implementing a service user APP: reflections from Northern Ireland, England and Scotland. Social Work Education, 36(8), 855-868. https://doi.org/10.1080/02615479.2017.1360857
Dill, K. Montgomery, L, Duffy, J. & Davidson, G. (2016) Service User involvement in Social Work Education: The Road Less Traveled. Field Educator: http://www2.simmons.edu/ssw/fe/i/16-137.pdf, Volume 6.2, Fall 2016
---
Selected Presentations
Dill, K. & Hanssen, D. Finding the right fit: matching processes for social work interns, New York Social Work Education Conference, Saratoga Springs, New York, October 2017
Dill, K. & Hanssen, D. Through the Looking Glass: Promoting Reflective Practice within the Social Work Classroom, New York Social Work Education Conference, Saratoga Springs, New York, October 2017
Dill, K. & Hanssen, D. Finding the right fit: matching processes for social work interns, BPD Annual Conference, Atlanta, Georgia, March 2018
Dill, K. & Hanssen, D. Through the Looking Glass: Promoting Reflective Practice within the Social Work Classroom, BPD Annual Conference, Atlanta, Georgia, March 2018
Dill, K. & Shera, W., Empowering Human Services Organizations to Embrace Evidence-informed Practice: International Best Practices, Global Implementation Conference, Dublin Ireland, May 2015
Westwood, J, Campbell, A. & Dill, K. Development of a Service User Feedback App, Joint Social Work and Research Conference, London, England, July 2015
---
Awards and Honors
Team Teaching Award, Queen's University Belfast, September 2015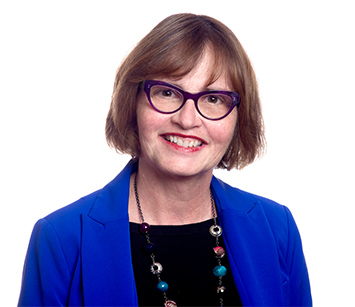 ---
Contact Information
Academic School
School of Social and Behavioral Sciences
Office
51 Fulton Street, Room 139
Email
Katharine.Dill@marist.edu
Phone
(845) 575-3000 ext. 229