Marist Italy
Marist Adds Fashion Merchandising Program to Four-Year Offerings at Italy Campus
Anthony Proia, Director of Media Relations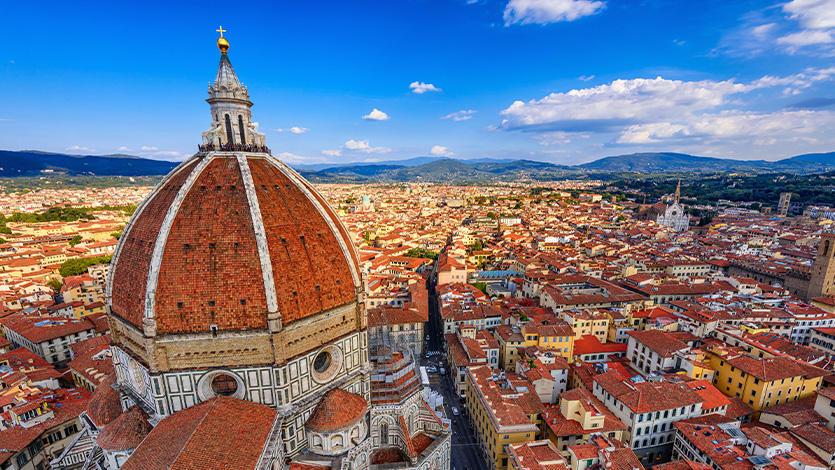 January 26, 2023 – Marist College's Fashion Program will now include a four-year degree in fashion merchandising classes at its Florence, Italy campus. This continued expansion of Marist's four-year degree programs abroad advances the College's international opportunities and expands access to its nationally ranked fashion merchandising degree to more students around the globe. This new commitment, set to begin in the fall of 2023, allows students pursuing their Bachelor of Science degree in fashion merchandising to have a unique educational opportunity at both the Poughkeepsie, N.Y., and Marist Italy campuses.
Fashion merchandising majors in Italy will take courses at the Istituto Lorenzo d'Medici in Florence taught by leading industry professionals, providing Marist Italy students with culturally attuned coursework and learning opportunities. Students spending four years in Florence also have the option to participate in Marist's study abroad program by spending semesters in Poughkeepsie, London, Paris, or other abroad sites.
"All Marist fashion merchandising students are prepared to enter the industry with years of valuable experience by the time they graduate," said Dr. Jacqueline Reich, Dean of Marist's School of Communication and the Arts. "Now they can pursue this exciting degree in a city and country steeped in fashion history, through unique academic experiences, hands-on global learning, and expansive career opportunities."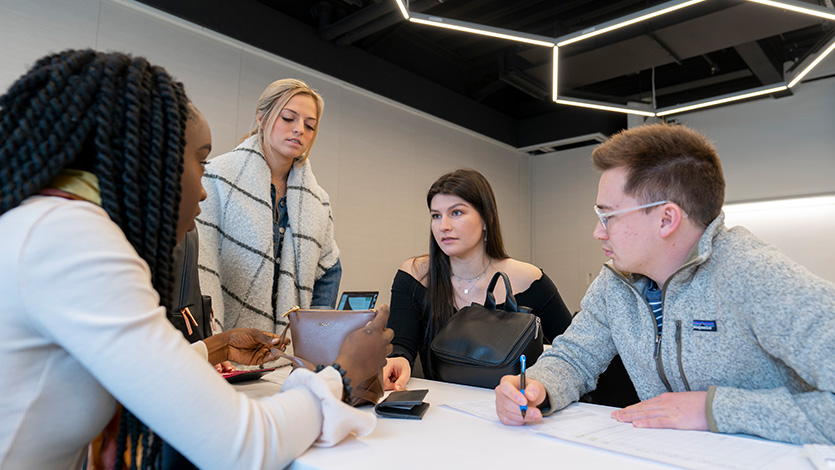 Fashion Merchandising students in New York simulate a buying exercise from a capping class. Photo by Carlo de Jesus/Marist College
About Marist's Fashion Merchandising Program
Within the School of Communication and the Arts, the Marist Fashion Merchandising Bachelor of Science program provides a hands-on, immersive learning experience that allows students to delve into arts and commerce at state-of-the-art fashion facilities. The fashion merchandising program focuses on the planning, procurement, and marketing aspects of the business. Students learn to research target markets, analyze business trends, and develop adaptive and ethical strategies that effectively meet the needs of consumers in an ever-changing industry.
Students can also pursue a concentration in fashion promotion and/or product development. The fashion promotion concentration involves social media and e-commerce, while the product development concentration bridges merchandising with design, start-to-finish of a garment which includes supply chain, sourcing and costing. Upon graduation, Marist fashion merchandising students have years of real-world experience leading to entrepreneurial opportunities and job placements at some of the biggest names in the fashion industry.
About Marist Italy
Located in Florence at the historic intersection of European culture and industry, Marist Italy was founded to be the international face of the College's commitment to global education. Partnered with one of the most established and innovative educators in Florence, Istituto Lorenzo d'Medici, all the programs offered at Marist's Italy campus are designed to build on the unique strengths of Florence and to treat the city and cultures as extensions of the classroom. Marist Italy offers Bachelor's degrees, Master of Arts in Museum Studies, one-year study abroad Freshman Florence Experience (FFE), traditional semester study abroad for Marist undergraduate students, winter and summer programs, and a Pre-College program for rising high school juniors and seniors.