Campus Communications
The Top 5 Most Popular Stories of Inside Marist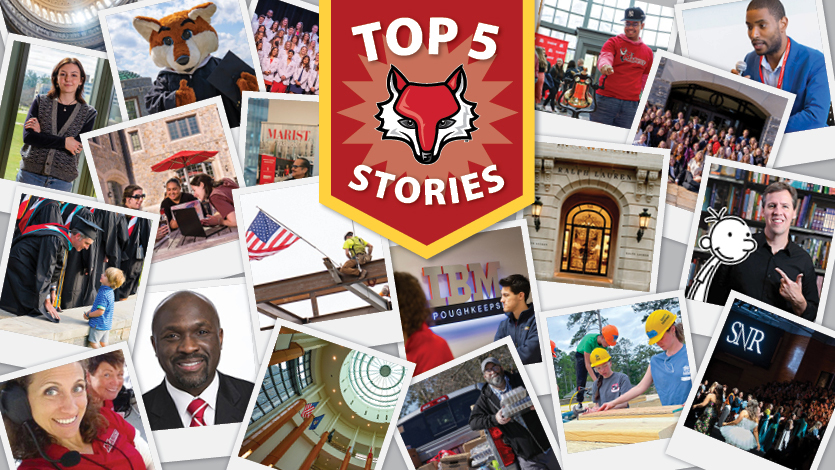 May 30, 2023 — When we launched Inside Marist two months ago, our goal was to share a diverse collection of powerful stories and features each week that showcase what makes our College community so unique. Our team is going to take a little break over the next few weeks as we head into the summer, but we wanted to close the book on volume one of Inside Marist by highlighting the most-read stories since we started landing in your inboxes every Tuesday (or in the case of this week, Wednesday because of the holiday!)
Here are your most-read stories from the first eight issues:




The Year in Photos
And, here are highlights of your academic year in photos as chosen by our editorial team:
Thanks for reading, clicking, sharing, and sending along your ideas. We couldn't do it without you!
Have a great summer, Red Foxes!