Events
Sights of Move-in Weekend
Michelle Eggink, Assistant Director of Content Marketing & Communications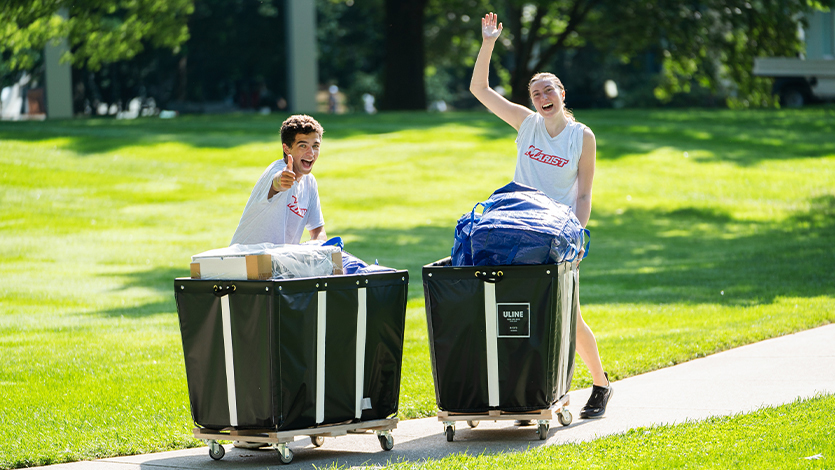 August 28, 2023 - Cars were unpacked, tears were shed, and new friendships began during move-in weekend, as Marist's newest incoming class of first-year students arrived on campus Saturday, Aug. 26. Transfers, student-athletes, resident assistants, and international students were among the few groups that moved in earlier.
Student volunteers greeted first-year students and their families, helping direct them to their residence halls and welcome activities. Marist staff and student volunteers also came prepared with helping hands, assisting students moving into their dorms with moving carts and dollies. It's been a long-standing tradition for Marist staff and student volunteers to do the heavy lifting for first-year students to make the unloading and moving process smooth and convenient.
"I felt quickly at home when I moved in at Marist," said incoming first-year and biology major Yahenia Ortiz '27. "The students and staff are sweet, the food is delicious, and I'm eager for all upcoming activities!"

The energy of move-in was palpable as new and returning students set up their dorm rooms with school supplies, living essentials, and their favorite decor. Kiana Pathirana '25, a Resident Assistant (RA) and student-athlete went viral on TikTok showcasing her inviting dorm in Marist's North End housing.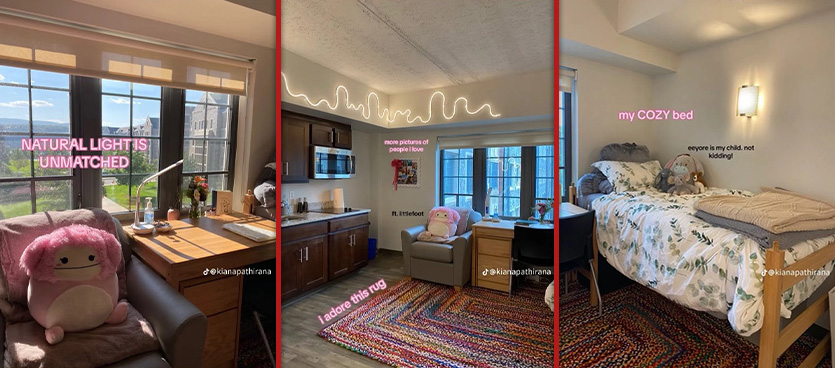 Student dorm room in Marist's North End housing. Photos courtsey of Kiana Pathirana '25.
"I love the community feel within each residence hall at Marist and as an RA I am grateful that I get to help create that," said Pathirana. "My advice for those moving in is to create a safe space for yourself because it's important to have a place to recharge after each day. To the first-year students: college is an adjustment! It can be a daunting experience at first, but I can confidently say that there are so many people that you'll meet who will make Marist feel just like home."

Learn more about Welcome Week here.
Learn more about the Class of 2027 here.
Watch President Weinman's Welcome video here.