An image of students taking notes
Graduate Overview Video
Learn more about the value of a graduate degree from Marist College and our innovative approaches for online learning and instructional technology in the classroom.
Watch Video
Astor Services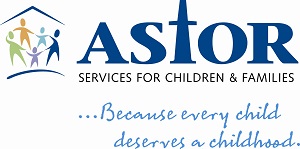 The Astor mission is to provide behavioral and educational services in a caring environment where children and their families find strength, healing, hope, and trust. Astor serves thousands of children each year, not including family members, and the need keeps growing. Through their core values, respect, hope, quality, partnership, and integrity Astor is committed to providing high-quality treatment and child development services for youngsters and their families in the least restrictive setting and at the earliest possible point of intervention. Astor operates a wide range of community-based and residential behavioral health treatment programs as well as early childhood development and parenting programs at multiple locations throughout our service region.
Astor is dedicated to helping children meet life's challenges, pursue their dreams, and reach their full potential.
As a way of saying "thank you" to the many Astor services employees who reside in our community, Marist College is offering special tuition pricing for all employees and their immediate adult family members.
Special Tuition Pricing for Employees
Astor services employees, along with their immediate adult family members, will receive the following benefits:
A tuition discount on eligible graduate and adult undergraduate degree programs. For our complete list of eligible programs and discounted pricing visit our eligible programs and pricing page.
Options for Full-Time and Part-Time Master's and Bachelor's degree programs offered 100% online, in-class or a mix of both.
Eligibility
Astor services employees and their families must show proof of employment in order to qualify for the partnership tuition rate.
Adult undergraduate students are defined as students who began their Marist academic career at age 22 or older and who are applying through the office of Adult Undergraduate Admission. Graduate students are those students who are initiating an application for a stand-alone masters degree through the Office of Graduate Admission.
Final determination of eligibility is made by Marist College.
Complete our online inquiry form to receive more information. All contact information provided is confidential.
Programs Offered
Marist College offers students a variety of programs on-site and online for both graduate and adult undergraduate (ages 22+) learners.
Please visit our eligible programs page for more information.