An image of Marist Fashion's Annual Silver Needle Runway
Silver Needle Runway 33
The 33rd Annual Silver Needle Runway coincides with the Marist Fashion Program's new state-of-the-art home in the Steel Plant Studios. This opens a new chapter for the Program, giving us a chance to reflect on the past, present and future of fashion. SNR33 is a reflection of the future of fashion, showcasing the talents of the next generation who will shape the world of fashion.
Awards & Scholarships
The senior designers' collections and portfolios are reviewed by a jury of industry professionals. Each designer presents their garments and creative process during Senior Thesis Presentations. The judges critique the collections and portfolios, while selecting award finalists as follows:
Fashion Awards
Best Collection: Leander Trotter
Best Portfolio: Leander Trotter
Best Thesis: Joanna Musacchio
Best Garment: Alexa Wisnieski
Cutty Sark Scholarship: Alexa Gillert
Kate Spade & Company Foundation: Kristina Ultimo
Mary Abodo Scholarship: Dylan Broder
Fashion Faculty Award: Marla Dipoto
Junior Design Scholarship: Isabel Holden
Junior Merchandising Scholarship: Carolina Manco
Sophomore Design Scholarship: Veronica Kleenk
Sophomore Merchandising Scholarship: Lea Sciancalepore
Mporium Scholarship: Rachel Steinberg & Julia Mazzella
YMA Scholarship: Madeline Dinito
Eva Block Memorial Scholarship: Madeline Dinito
NRF Rising Star Scholarship: Catherine Gambeski
Threads Magazine Sewing Award: Sarah Rexford
NRF Next Generation Scholarship: Marissa Keegan
GAGE Foundation Scholarship: Peggy Chiang
Fulbright Scholarship: Madysen Gabel
Merchandising Capstone Awards
Merchandising Innovation Award, "Find your Grip": Sara Craft, Lizzie Oser, Katie Alden
Merchandising Research Award, "Everybody Dyes": Tess Cimino, Caroline Ricci, Paulina Selecky, Jacquelyn Kaiser
Merchandising Promotion Award, "Real Like Me": Jenna Hostetler, Ren Kolongowski, Kallen Leeseberg
Merchandising Business Award, "One seventy two": Julie Ward, Sarah Vermillion, Rebecca Zhuo
The Design Jury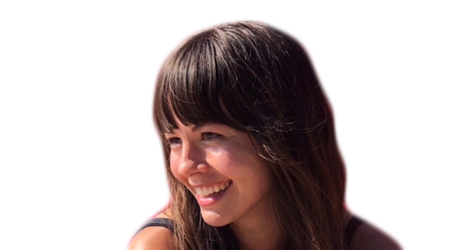 Molly Nutter
Merchandising and Retail Executive, Molly Nutter Inc.