students preparing through the books
Summer Pre-College Admission
Due to Italian government regulations regarding students under the age of 18, we are unable to offer the Italy Summer Pre-College program in 2018. We are exploring our options for 2019 and beyond. This regulation does not impact students over the age of 18 in Marist's four-year degree programs or the Freshman Florence Experience. Please contact the Marist Admission Office with questions at admission@marist.edu.
This course provides an introduction to essential processes of fashion design including drawing the fashion figure, color theory, silhouette and proportion, and rendering texture and pattern. Both hand sketching and Computer Assisted Design techniques will be explored, in addition to the creation of collection concepts and inspiration boards. Site visits will include the Gucci and Ferragamo museums, selected classic museums, fashion design showrooms and fabric stores, and a day trip to Prato. Students will create photographic journals of all site visits helping students document the development of their eye for fashion design.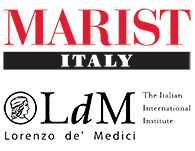 Program Goals:
Understanding of fundamental fashion design concepts
Introduction to sketching and computer-assisted design techniques
Increased ability to document and describe fashion design and inspiration
Exposure to the work of great designers in Florence
The Marist Summer Fashion Pre-College Program - offered in partnership with Istituto Lorenzo de'Medici - is a Portfolio Development Program for talented high school students who are interested in pursuing a design career, and applying to prestigious Fashion undergraduate degree programs. Students will work with experienced design faculty in the heart of Florence, visiting important fashion and design industry sites, exploring museum collections, and developing the eye of the fashion designer.