Members of the Marist Golf Club
About Our Organization
The Marist Golf Club is a group of students who enjoy playing golf both casually and competitively. We compete in the NCCGA (National Collegiate Club Golf Association) Metro Region. The team usually plays two tournaments per semester which are often two-day events. Eighteen holes are played each day. Our home golf course is McCann Memorial Golf Course located approximately five miles from Marist. Tryouts are held once every semester.
Team size is important to ensure everyone gets opportunities to play the events where we are allowed to enter about 12 players (A team and B team). The maximum team size is approximately 18 members. Aside from tournaments, the team likes to play relaxing rounds throughout the semester and have occasional intrasquad matches set up with fun formats. Marist Golf apparel can be ordered for friends and family.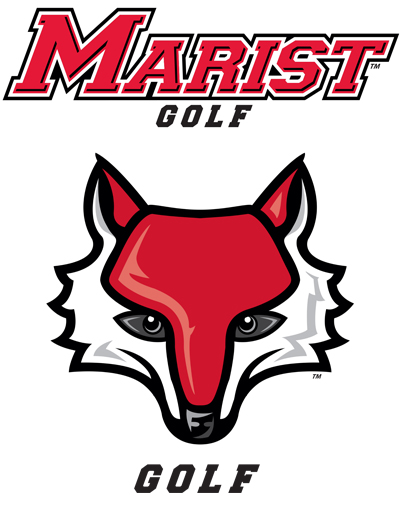 Club Leadership
President: Garrett Kronenberger, '25
Organizes events, sets tournament lineup, social media, and allocates budget.
Meeting Times
Since golf is a very time-consuming activity, there are no designated practices. All members are encouraged to play as much as possible on their own time with members of the club or other friends. Team members will connect with one another to find other individuals who are interested in playing around.
Earn Priority Points through Clubs and Activities
To earn one (1) point: Members must attend a minimum of 50% of club/organization meetings for the semester and 50% of club/organization activities.
To earn two (2) points: Members must attend a minimum of 50% of club/organization meetings for the semester and 75% of club/organization activities PLUS the community service event.
To earn three (3) points (executive board only): Officers must attend 50% of club meetings for the semester and 100% of club activities including community service. If executive board members do not complete all of the requirements to earn three points, they will be eligible to receive up to two points based on the above criteria.
Connect with Us on Social Media